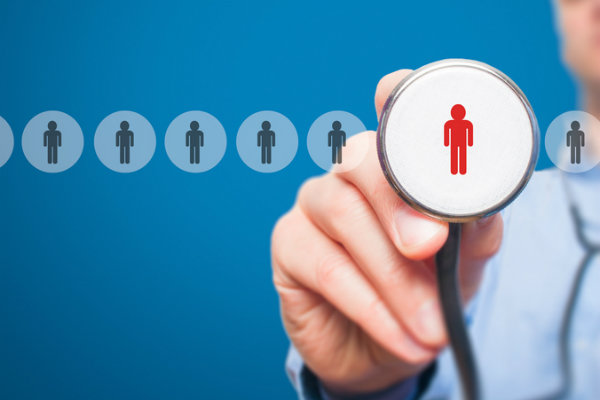 October 29, 2019 | Lydia Forsythe, PhD, MA, MSN, RN, CNOR
An effective executive leader in today's health care environment has knowledge, passion, and a reflective presence, and is a collaborative, inclusive influence. All of these concepts define a mindful outlook that is used to lead through dynamic environmental currents, including cultural nuances, resource allocation, reimbursement trends, and an ongoing evolution of technology.
Company Knowledge
An executive leader's knowledge encompasses all of the history, mission, values, strategic initiatives, and political environment that can direct an organization to its present and future. The cultural nuances, strategic ideas, and politics may change with the staff and community demographics. However, the mission and values should be the guide for a leader to navigate strategic planning as an accountable participant. The leader is accountable to center the focus on what it means to be a part of the organization (Livermore, 2015; Tye & Dent, 2017).
Passion
The leader needs to have passion that supports the organization's mission and values. The leader's passion is the positive energy that can help drive and support the organization through the dynamic environment as the demographic shifts, resources become more challenging to find, reimbursement trends alter, and technology needs grow and evolve (Gates, 2016).
A Reflective Presence
A leader's passion can also grow and evolve with self-reflection. Embodying a reflective presence holds many opportunities for leaders to develop their own skills with collaboration, knowledge sharing, succession planning, and inclusivity. As a leader reflects upon their behaviors and skills, it is critical to share this information for the organization to understand its leadership. Executive leadership is about developing ongoing knowledge. Leaders have to be open to what others think, believe, and understand to be able to engage mindfully (Salafia, 2019).
Collaborative and Inclusive Influence
Collaboration gives a leader a chance to engage at every level in the organization. This engagement creates inclusion and an ability to be a positive influence. Being in touch with staff ideas at all organizational levels gives rise to knowledge development and the understanding of how decisions affect outcomes. Decisions are made to help alter outcomes using data and knowledge; however, the staff are the ones responsible for actually operationalizing decisions, so without staff inclusion, outcomes cannot be developed nor sustained. Understanding the staff and organizational culture is an important part of developing a collaborative environment (Tye & Dent, 2017).
Awareness of Cultural Nuances
Every organization has a cultural dynamic that affects outcomes and decision making. This culture comes in several forms related to the staff and community's demographics, the organization's mission, and how the organization is financially sustained. All of these factors contribute to the functions, processes, and outcomes of the health care setting, so leaders need to be acutely aware of the organization's cultural layers. A specific piece of the cultural and collaborative nuances that go along with decision making is helping the constituency understand how resources are allocated (Tye & Dent, 2017).
Resource Allocation Prowess
Trying to manage resource allocation can be daunting with limited access to funds, regional availability of items, and climate changes and challenges. The executive leader must stay abreast of the organization's needs and the challenges that abound for procurement of resources, whether they are supplies, equipment, personnel, or physical space. All of these items are critical when trying to keep an organization functioning adequately, and managing resources is supported by reimbursement. Thus, understanding reimbursement trends directly connects to a sustainable future (Emanuel, Steinmetz, & Schmidt, 2018).
Knowledge of Reimbursement Trends
Reimbursement trends are dynamic as insurance coverage changes, companies merge, and coverage and plans are altered. The executive leader must understand reimbursement trends to be able to capture funds that support operational and capital expenses. Strategic decisions have to be made with reimbursement knowledge and a comprehensive understanding of the financial realm. This is a critical dimension of the executive leadership skill set that they have to hone. Adequate reimbursement is crucial to maintaining the technology needs of a health care organization (Cleverley & Cleverley, 2018).
Understanding of Evolving Technologies
Technology in multiple forms is an essential component of all health care organizations today. This component includes data collection, management and analysis for decision making, technology for care delivery, and support technology for all types of functions in a medical center.
Understanding the deep and vast connections technology plays in the health care environment today creates a platform for a leader to achieve effective decisions, health care outcomes, and strategic initiatives for future success (McGonigle & Mastrian, 2018).
Bringing It All Together
The executive leader is a collaborative inclusive influence who shares knowledge to develop the organization's prowess as a health care provider determined to affect positive patient outcomes. This takes dedication, ongoing skill acquisition, and the procurement of knowledge to define a framework that supports the present and future of health care delivery. Bringing it all together for the betterment of health care outcomes is the purpose of an executive leader.
Learn More About Executive Leadership in Nursing With Purdue Global
If you're interested in earning a degree to support your nursing career goals, learn more about the online programs offered by Purdue Global. We offer a Master of Science in Nursing online with a focus on executive leadership and an Executive Leader Postgraduate Certificate. Both programs are offered online to meet the demands of busy working nurses. Request more information today.
---
---
Your Path to Success Begins Here
Learn more about online programs at Purdue Global and download our program guide.
Request Information