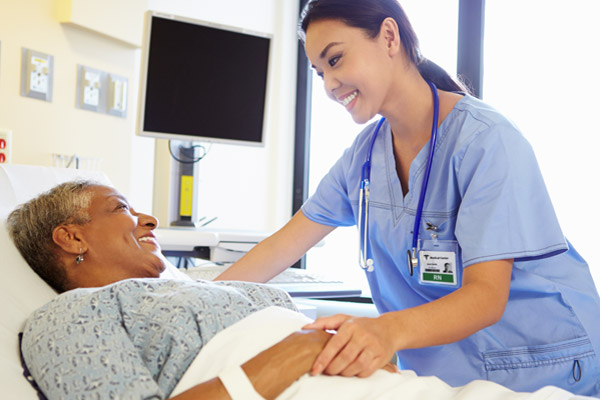 February 4, 2016 | Deborah Adell, ARNP, Diplomat of ABAAHP, PhD, Purdue Global School of Nursing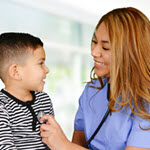 As the numbers of nurse practitioners (NPs) grow and the demand for their services increases, understanding their role becomes increasingly important. Matching nurse practitioners and their function with appropriate practice sites often raises questions about the differences in scope of practice between primary care and acute care nurse practitioners. Working outside their scope may place the nurse practitioner and the greater practice site in legal jeopardy as patient safety is jeopardized when clinicians practice outside their scope of practice. (NONPF, 2012)
In 2008 a multi-organizational working group facilitated by the National Organization of Nurse Practitioner Faculties (NONPF) released a document which is known as the Consensus Model. The purpose of the model was to create a resource for practitioners, educational institutions, and employers. The Consensus Model sought to provide common definitions regarding advance practice nursing roles. The model described four advance practice roles for which nurses can be educated and licensed at the state level: Nurse practitioner, nurse midwife, nurse anesthetist, and clinical nurse specialist.
The nurse practitioner role is further defined by population: family, adult/gerontology, neonatal, women's health/gender specific, pediatric, and psychiatric/mental health (APRN Consensus Group, 2008). National board certification is offered in each population focus. Each of the populations described above are considered to be in the primary care realm. A licensed nurse practitioner can also be educated and certified in acute care as an adult/gerontology or pediatric practitioner.
NONPF defines primary care versus acute care as:
The focus of care based on patient care needs-not the setting-defines acute and primary care CNP [Certified Nurse Practitioner] scope of practice. Acute care CNPs focus on restorative care characterized by rapidly changing clinical conditions. The acute care CNP provides care for patients with unstable chronic, complex acute, and critical conditions. Primary care CNPs focus on comprehensive, continuous care characterized by a long term relationship between the patient and primary care CNP. (NONPF, 2012, pg.3)
Of critical importance in the differentiation is the educational preparation of the nurse practitioner. A nurse practitioner prepared in a primary care program (in one of the six population foci) is not prepared to provide care to patients who are experiencing rapidly changing or unstable clinical conditions. Although scope of practice is population-based and should not be linked to settings, there may often be overlap in the roles as the patient move from one hemodynamic state, and possibly setting, to another.
From this example, we can see that the role of primary care versus acute care management is not restricted to a particular setting:
Mr. B is a 72 year old male with COPD and diabetes was recently diagnosed by his primary care NP with pneumonia in her office. His clinical picture demonstrates dyspnea with respirations of 28 bpm, O2 sat of 88%, temperature of 101F, HR of 112, physical signs indicating dehydration and slight confusion. The primary care NP appropriately assesses Mr. B as needing vigorous intervention to stabilize his condition and transfers him to the ER where his care is taken over by an acute care NP. He is admitted to the hospital. Mr.B receives diagnostic testing, IV fluids and antibiotics, and oxygen. Two days later, Mr. B's vital signs and mentation have returned to normal. Just prior to his discharge, the primary care NP may visit Mr. B in the hospital to reinforce his home diabetic management and plan follow up visits after his discharge. At discharge, his care is transferred to the primary care NP.
Unfortunately, practice settings under pressure to hire nurse practitioners may offer opportunities that are outside the NP's scope of practice. This is most commonly observed when facilities offer primary care family nurse practitioners positions in emergency room settings managing unstable patients. Another scenario is when primary care NPs are offered positions in general or specialty intensive care settings. Despite such offers, it is the nurse practitioners responsibility to understand and accept positions only within their educational preparation and corresponding NP certification.
A common question posed is from nurses who have spent their RN career caring for a specific population such as unstable patients needing care in a neuro ICU. After they complete a family nurse practitioner (primary care) program, they wonder if they are able to return to the neuro ICU as a nurse practitioner. Unfortunately, years of experience as an RN do not transfer as preparation for the nurse practitioner role in this specific example. The NP would be working outside his or her scope of practice if they accept a position as an NP caring for these patients. While they worked with these patients as a nurse, their primary care nurse practitioner education did not prepare them to work with this level of acuity. An acute care program would provide the necessary education.
When offered employment, a self-check may be performed by asking oneself, the following questions:
What type of program did I attend, acute or primary care? Is the role I am being offered consistent with the scope of practice of my recognized title, statutory and regulatory law?
Is the role consistent with the population I was educated to manage and in which I am certified?
How did my educational program prepare me to work with the patient population at this place of employment specifically as a nurse practitioner?
Am I willing to accept accountability and liability for the activities I am asked to perform and the outcomes?
And if you are considering pursuing a nursing degree, we invite you to find out more about Purdue Global's online nursing programs and explore our undergraduate and graduate degree offerings.

Deborah Adell, ARNP, Diplomat of ABAAHP, PhD, is a faculty member at Purdue Global. The views expressed in this article are solely those of the author and do not represent the view of Purdue Global.
---
---
Your Path to Success Begins Here
Learn more about online programs at Purdue Global and download our program guide.
Request Information