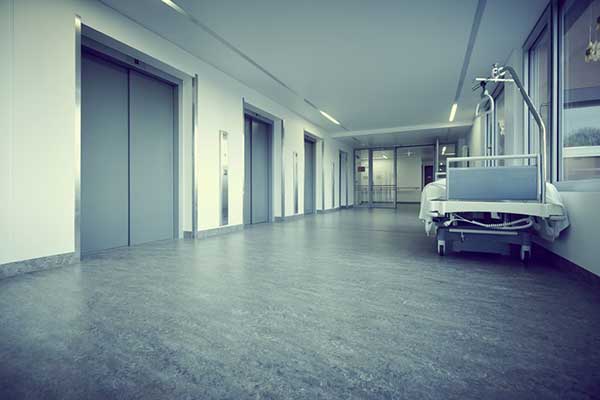 August 16, 2018 | Purdue University Global
|
Updated September 28, 2020
Nurses are the backbone of the health care industry. According to the Health Resources and Services Administration (HRSA), nursing is the single largest profession in the entire U.S. health care workforce. Without registered nurses, the health care system would collapse.
HRSA predicts that by the year 2030, each state's supply and demand will range anywhere from a shortage of 44,500 full-time equivalents (FTEs) in California to a surplus of 53,700 FTEs in Florida. Seven states are projected to have a significant shortage of RNs by the year 2030 if the current level of health care is to be maintained. To adequately address nursing employment needs, the health care industry must recognize and address challenges.
What's Affecting the Nursing Shortage in the U.S.?
Just like any industry, many factors impact the supply and demand in the health care sector.
Aging of the Baby Boomers
According to the United States Census Bureau, as of December 2019, there were 73 million baby boomers—those born between 1946 and 1964—in this country. This sizable generation outnumbers both Generation X and millennials.
As the baby boomers age, they increasingly require health care services. The sheer size of the generation's aging population could be a considerable burden on the health care system if the nursing shortage isn't solved.
Retiring Baby Boomer Nurses
According to AMN Healthcare's 2017 Survey of Registered Nurses, the number of baby boomer nurses peaked at 1.26 million in 2008. However, since 2012, roughly 60,000 per year have left the health care workforce. HealthAffairs.org predicted that in 2020, baby boomer nurses would number 660,000, about half their 2008 peak. This increase in retiring nurses will create a critical lack of nurses within a short period.
Increased Prevalence of Chronic Diseases
Chronic diseases have grown among individuals in the U.S. According to the U.S Centers for Disease Control and Prevention, 6 in 10 Americans suffer from at least one chronic disease, and this number is steadily growing. Cancer, heart disease, diabetes, stroke, respiratory diseases, hypertension, obesity, and arthritis are all chronic diseases that can lead to hospitalization and long-term disability. This steady growth in chronic diseases increases the need for health care services, especially from nurses.
Seven States Facing Critical Nursing Shortages
HRSA identified seven states that will feel the brunt of the nursing shortage in the coming years. Of these states, four will have a deficit of 10,000 or more FTEs.
By 2030, seven states are predicted to have the following shortfalls of registered nurses:
California: 44,500
Texas: 15,900
New Jersey: 11,400
South Carolina: 10,400
Alaska: 5,400
Georgia: 2,200
South Dakota: 1,900
The scarcity of RNs could have a devastating impact on the health care system. There needs to be a push to take a deeper look at this potential crisis before it becomes a reality.
What Can States Do to Combat Shortfalls?
Each state's health care industry leadership and government need to take a close look at ways to attract more nurses. Some recommendations industry professionals and legislators have discussed include:
Granting nurses more authority by changing state laws
Increasing access to more qualified nurses at the state level by joining the Enhanced Nurse Licensure Compact (eNLC)
Providing more flexibility in scheduling and more career advancement opportunities at facilities
Becoming a Magnet-recognized hospital
Additionally, national foundations, other health care industry players, and educational institutions have a role to play in the form of:
Providing more access to grants and scholarships
Fully staffing educational institutions to ensure qualified applicants don't get wait-listed
Encouraging more people to consider nursing as a career
Opportunities for Nurses and Nursing Students
In an effort to recruit and retain nurses, employers across the country are offering substantial financial and non-financial perks and incentives. According to numerous reports, such as this CNN Money article and this post from AMN Healthcare, some incentives include:
Signing bonuses
Relocation allowances
Free housing
Retention bonuses
School loan forgiveness programs
Mortgage down payment assistance programs
College tuition for employees and their children
Nurses—and those considering becoming a nurse—can secure some considerable benefits as a result of the nursing shortage.
Earn a Nursing Degree Online With Purdue University Global
Nursing is a rewarding profession that fulfills a passion to serve and care for others. To explore the field of nursing or to advance your nursing career, learn more about earning a nursing degree online with Purdue Global or request more information.