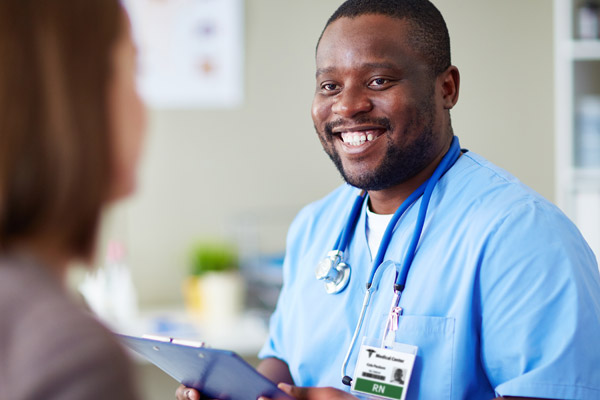 January 26, 2015 | Purdue University Global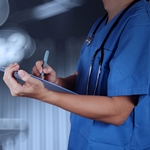 When a patient's heart has stopped, and he or she lies somewhere between life and death, you don't have time to think. You act. You perform chest compressions. You do whatever is medically possible to save his or her life. Only later, after the patient has revived, do you begin to think about how the impossible—bringing a patient back from the brink of death—has become an everyday reality. It's only part of how medicine has evolved over the past decades, as a wave of scientific and technological breakthroughs have systematically upended how professionals practice medicine. Yet in the midst of this change, the qualities that define a successful nurse remain the same—and always will.
Adapting to New Technologies and Treatments
First, great nurses are adaptive. Since the birth of modern medicine, change has been a constant—and never has change happened more swiftly than during the twenty years since I started school. For instance, not so long ago, electronic medical records simply did not exist. Today, they are standard technology at nearly all hospitals. Surgical techniques have also been transformed. Such change is on display at the University of Pittsburgh Medical Center, a world-class hospital where doctors recently reported gunshot victims' body temperatures are intentionally being dropped so low that they are placed in a state of suspended animation, giving doctors and nurses more time to treat their life-threatening injuries. Nurses adjusted by mastering this new system and putting it to work.

We have also had to learn and administer completely new treatments, such as those for HIV. The results speak for themselves as the number of HIV- and AIDS-related deaths has declined by more than half over the past 20 years, according to the Centers for Disease Control and Prevention. New technologies and treatments are not the only things that have changed. The very role of nurses has transformed. Today we have more responsibility and autonomy than ever before, redefining our roles in relation to physicians. Long gone are the days we were considered doctors' handmaidens. In many states, certain kinds of advanced practice nurses—including nurse practitioners—can prescribe medications and independently diagnose and treat patients.
Staying Grounded Amid Constant Change
Second, despite the change swirling around them, great nurses must stay grounded. They must stay focused on their mission. Care and compassion, respect and responsibility, and patient-centeredness—these values have, and always will, remain the bedrock of the nursing profession. Though it seems paradoxical, staying grounded helps you adapt. Why? Because it makes the patient your north star, allowing you to make sure change is for the better, not for its own sake.
Advancing Your Education to Stay Ahead of the Curve
Third, great nurses truly understand the foundation of their profession, and to do so, there is no substitute for education. Not a single day passes without me calling upon what I learned earning my associate's degree, becoming a registered nurse, and completing my Master of Science in Nursing. Happily, more nurses than ever are seeking advanced degrees, and education is now, for all intents and purposes, an ongoing requirement for successful nurses. The Institute of Medicine ranks the need for highly educated nurses among the most pressing challenges facing the healthcare system.

While there is of course no way to predict what revolutionary breakthroughs in medicine will occur over the next 20 years, one thing is certain—more change. Nurses who can adapt as the profession evolves, while always staying grounded in the key principles that made them aspire to nursing in the first place, will be the best prepared to meet the demands of tomorrow. The growing importance of the nursing profession should make us feel proud, while challenging us to constantly do better.
Elaina Mahlan is full-time professor at Purdue Global School of Nursing. The views expressed in this article are solely those of the author and do not represent the view of Purdue Global.