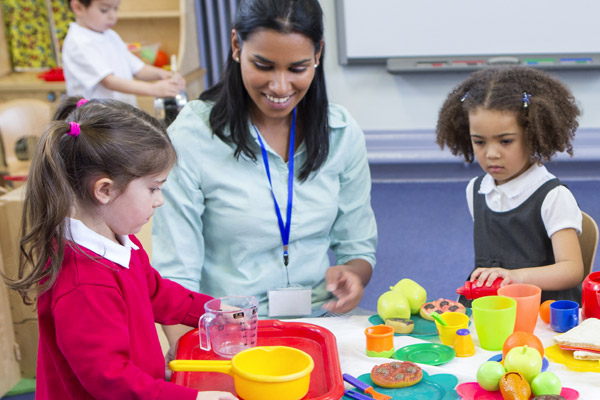 June 16, 2016 | Melanie Beath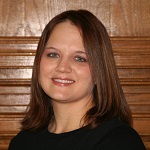 One of my favorite quotes is "It is never too late to be what you might have been" by George Eliot. I have always thought this quote fit very well with my passion and desire to work in the human services field. I believe people are never without hope as long as they are alive, and that sometimes people just need some extra support to help them get where they want go, be what they want to be and achieve what they always dreamed of doing.
I have held many held many positions in the course of my 20 plus years in human services, however some of the most rewarding times I have experienced are when I worked for nonprofits. There are many important things to know, consider, and understand when working in a nonprofit as a main staff, as well as serving on the management team of one.
Nonprofits Offer Rewarding Opportunities to Make a Difference, But Do Your Research First
When it comes to working for a nonprofit, I think that it is very important to take time and research the organization you are considering.
Start by performing Google searches, talking to current and past employees, taking a tour of the organization, and even spending time volunteering for it if those opportunities are available. Not all nonprofits are the same and you want to make sure that you will be a good fit with the organization's overall culture and vision as it can often be very intensive work. You should also consider whether your personality fits with that of the organization and those who work there.
In addition, it is important to find out what the requirements are for employment with the company, as well as opportunities for advancement.
Learn more about out what types of benefits are available. Some smaller sized nonprofits may not be able to pay as much as larger ones—or even provide benefits—and if they do they are often limited. However, the culture may be a good fit for you, as well as a good place to start, and may provide more time for relationship development as well as the opportunity to be trained properly. It's important to weigh your options and circumstances.
No matter which type of nonprofit role you choose to pursue, make sure that you ask about the orientation and training process for new staff. You can also ask about general expectations to determine successful employment.
Understand the revenue source(s) that funds the nonprofit. Many of the larger nonprofits are grant funded, have endowments, and often do annual or multiple major fundraisers every year. The smaller organizations also have to focus on fundraising and many times all staff are asked to participate at some level with this task. This is something that you would need to be comfortable with if you desire to be a part of a nonprofit, and is especially true if you are interested in being on the management or administrative team. It's also important to consider if losing funding will affect the long-term stability of a position.
Take note of grant positions. If a position is grant funded you will want to know when the grant will end, what the expectations are for renewing it, and/or finding additional funding to fit the salary needs. This may also impact when raises can be offered or given and even what a starting salary for a position may be.
Communications, Written and Verbal, Are Important Skill Sets in Human Services
When I think of skills related to the human services profession, these important ones come to mind
Well-developed written and verbal skills
Good at connecting with people
Ability to establish and build relationships
Works with well with others on a team.
As an executive director of two different nonprofits, some of basic duties in my role included:
Staff oversight and professional development
Financial management of grants, salaries and overall budgeting
Development and interaction of relationships with staff, volunteers, board members, community members, and potential donors
This type of leadership position in human services usually requires at least a bachelor's degree with multiple years of experience, and often an advanced degree (such as a master's degree) is sometimes desired. For general staff, some positions may only require an associate's degree, however in my experience many organizations look for people with at least a bachelor's degree, usually in the fields of human services, psychology, sociology or some other type of related.
Human Services Often Necessitates Being Willing Work on a Flexible Schedule
I'd recommend that it's important to have some flexibility in your schedule as you may be required to work hours that best fit the schedule for the population that you serve, perhaps early mornings, late afternoons and evenings, and maybe some weekends.
As an example, if you are working with school-age children and families, many times this type of work will need to be done in the late afternoons or evening because children are in school during the day and the caregivers may be working. Sometimes hours can be adjusted during breaks or in different seasons like summer.
I would encourage anyone who is interested in working for a particular nonprofit to look into volunteer opportunities with them especially while still in school. This helps to get you practical experience and build relationship with the staff, and gives you an opportunity to see if working in a nonprofit setting is what you want to do.
Working in a nonprofit and serving on its management team does require a lot of work, but it is worth it when you see how the clients that you serve are empowered, encouraged, and given hope. The journeys that they take as they work with the staff and organization are key to helping make any nonprofit a success. It is important to value them, respect them and work to provide excellence in service at all times. Often times the clients we help are in need of positive support and guidance and to be able to offer that through what we do is very rewarding. It is very fulfilling to see people realize that they do have hope and that is never too late to be what they might have been or achieve what they thought was impossible.
Melanie Beath is a faculty member at Purdue Global. The views expressed in this article are solely those of the author and do not represent the view of Purdue Global. The University cannot guarantee employment or career advancement.