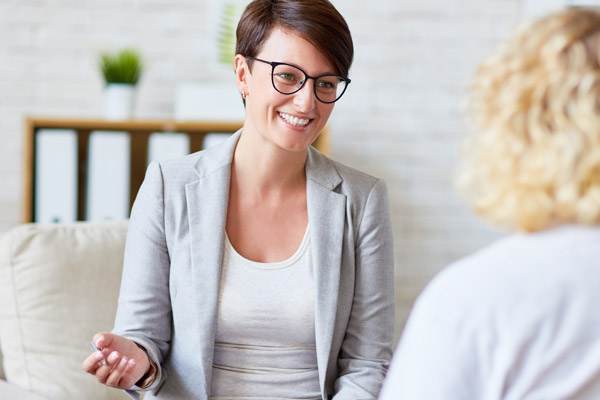 You have been working diligently towards your bachelor's degree, juggling many responsibilities and probably doing more than you ever thought possible. With each course that you have completed, you have become more confident in your skills and excited about your graduation and entry into the workforce.
You have also probably found yourself daydreaming about what type of work you will do when you graduate. As you begin to think about your career journey in the human services field, take a minute to think about the following quote:
"We make a living by what we get, but we make a life by what we give."
—Winston Churchill
According to the National Organization for Human Services, "The primary purpose of the human service worker is to assist individuals and communities to function as effectively as possible in the major domains of living." One of the amazing things about the human services field is that it can provide a variety of populations and settings that you can work with and in. It can often be helpful to initially search for job listings based on your area of interest, for example child and family welfare, human service administration, or gerontology. Hopefully, your passion for your area of study has grown and you are ready and excited to begin working in that field. It is also possible, however, that you found you are not as passionate about your chosen specialty area as you initially thought, and that is okay. Keep in mind that you are not limited to only pursuing opportunities in one specific area.
As a human services bachelor's degree student, you may have had the opportunity to explore areas such as child and family welfare, administration, or gerontology. Possible career opportunities in the human services field could include*:
Family support worker
Community organizer
Human services administrator
Residential counselor
Program officer
Elderly services provider
Child welfare worker
If you are new to the human services field or are worried about your lack of experience in the field, take a minute to think about some of the benefits of volunteering. Volunteering offers you the chance to try out a new career without making a long-term commitment. It is also a great way to gain experience in a new field. In the human services field, you can volunteer directly at an organization that does the kind of work you're interested in. For example, if you are interested in child welfare, you could volunteer with Court Appointed Special Advocates (CASA), where you could have the opportunity to advocate for the best interests of abused and neglected children in your community. Your volunteer work might also expose you to professional organizations or internships that could be of benefit to your career.
Finally, consider pursing other credentials in the field, such as the Human Services-Board Certified Practitioner (HS-BCP) credential. This credential allows individuals with a human services degree to advance their careers by gaining independent verification of their knowledge in the field and of their educational background. In order to receive the credential, individuals must meet post-degree experience requirements, have their educational and professional experience reviewed, and pass a national exam. You can find more information about the exam and how to register to take it at The Center for Credentialing and Education.
"Believe with all of your heart that you will do what you were made to do."
—Orison Swett Marden