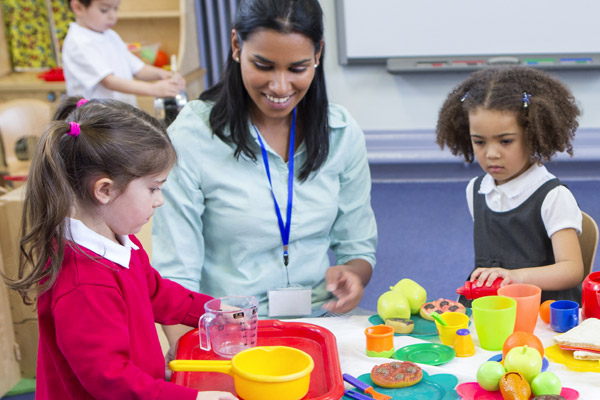 December 3, 2012 | Darlene Ann Levy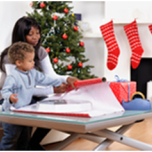 A cultural phenomenon takes place annually in the United States that is often overlooked when discussing some of the commonalities of American culture, such as baseball, apple pie, freedom, and the rights of the individual. In early November the awareness of the poor and needy moves from the back of most American minds to a central focus during what is commonly referred to as the Season of Giving. The recognition of poverty among the midst of plenty calls attention to the responsibility of the community to assist those who are without or have fallen on hard times.
We might ask where this all comes from—how is it that we are moved to give and share during this time? What compels us to reach out to the poor in a country with an underlying philosophy of "work hard and the rewards will follow"?
In reflecting on this quandary, it comes to mind that religion and religious philosophy foster this notice of others who are in need. The spirit of giving, whether of time, money, or resources, becomes a focal point of activity during the holiday season.
Taking a brief look at some of the major religions practiced in the United States, we see a common thread of recognition for those in need and how to morally and effectively address the issues of poverty, isolation, loneliness, and oppression. One way to effectively do so is through monetary giving. According to a 2010 report by the Center of Philanthropy at Indiana University, charitable giving in the United States in 2009 was $303.75 billion, down from the previous year of $315.08 billion. Despite the downturn, these sums continue to be substantial.
What do some religions say about charity?
Buddhism:
The Buddhists have a required action called Dana. This concept includes giving, sharing, and selfless giving without anticipation of return or benefit to the giver.
There is also sweat Dana, where the giver can donate time and effort such as working in a soup kitchen or on a construction project.
(www.manitobabuddhistchurch.org/dana.html)
Christianity:
Christian giving originates from the beginnings of Christianity where early Christians shared with each other and the larger community. Other concepts of charity are based on Judaism through the teachings of the Old Testament and through the life of Jesus based on the teachings in the New Testament. Christianity historically developed charitable institutions such as schools, hospitals, and social service agencies that remain strong pillars in today's communities. (http://www.alliancemagazine.org/en/content/traditions-giving-christianity)
Islam:
Zakat is the third pillar of Islam, compulsory giving for those Muslims whose incomes are at a particular level; it is considered a purifying tax. The concept becomes much broader as zakat can only be spent on eight specified categories according to Surah 9:60: (1) the people who do not have anything, so they are in need of asking others for food, clothing, health services and shelter; (2) the poor who may have money, but it is not sufficient for their basic needs; (3) zakat collectors (which can include Islamic charities in absence of a Caliph); (4) for God's cause (which includes every kind of struggle for a righteous cause); (5) debtors; (6) wayfarers (or travelers); (7) freeing captives; (8) reconciling hearts.
If a person does not fall into any of the listed categories, then they are prohibited from receiving zakat, though they may be eligible to receive other sources of charity. (http://www.islamic-relief.com)
Judaism:
Jews have an obligation to perform charitable works known as tzedakah. Maimonides, a great rabbi, organized the levels of charity from least to most meritorious:

Giving begrudgingly
Giving less than you should, but giving it cheerfully
Giving after being asked
Giving before being asked
Giving when you do not know the recipient's identity, but the recipient knows your identity
Giving when you know the recipient's identity, but the recipient doesn't know your identity
Giving when neither party knows the other's identity
Enabling the recipient to become self-reliant
(www.jewfaq.org/tzedakah.htm)
We could conclude that the strong impulse to give in the United States may be based in part on strong pluralistic religious teachings that either command or encourage the act of giving with an understanding that giving may occur in several forms.
In these lean economic times, where the average person has had to scale back their standard of living, where does that leave charitable giving? As noted earlier, while the overall dollar amount of giving has dropped, there are other forms of giving that we might consider during this time.
Giving without dollars:
Offer to assist at a soup kitchen
Read to a child
Spent time visiting a shut-in or a sick person
Help an elderly neighbor with snow shoveling or plowing
If you like to cook, consider doubling your recipe and share with an elderly neighbor
Write your memories in a journal or notepad and give them to your adult children or grandchildren
Volunteer at a charitable event
Sing or play an instrument at a nursing home
Become involved in a church or social service agency
Take up a cause
Participate in social media blogs and share your ideas and thoughts
Although we bemoan our lack of time and the numerous daily pressures of our busy schedules, this is the holiday season. Challenge yourself to do something different and make a difference.