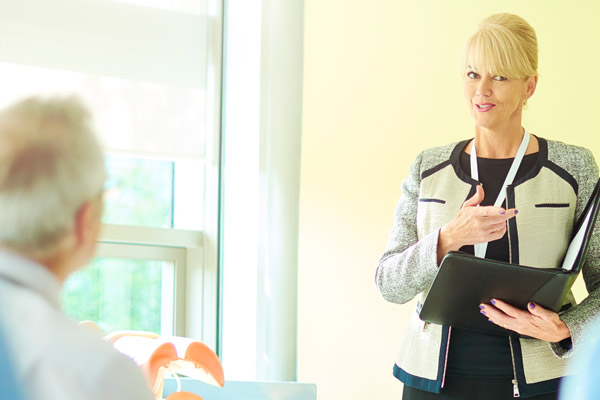 May 30, 2014 | Annemarie Kelly, College of Social and Behavioral Sciences
The aging of millions of baby boomers—those born shortly after World War II— is contributing to increased demands on America's health system. According to the U.S. Census Bureau, the population aged 65 and over is projected to grow 17 percent between 2015 and 2020, far outpacing the overall population growth rate of 3.9 percent. Government records indicate that Medicare beneficiaries made up 13 percent of the population aged 65 and older in 2010, and that figure will rise to 19 percent by 2030. In all, the government anticipates 76 million baby boomers will age on to Medicare in the next few years. "Even factoring in deaths over that period, the program will grow from 47 million today" to approximately 80 million in 2030. Change in population demographics is one of the many reasons why health care costs are surging. Elderly individuals receive health care services in a myriad of settings and have a particularly high volume of medical bills. Though older adults comprise only 12 percent of the population, they account for about 26 percent of all physician office visits, 47 percent of all hospital outpatient visits with nurse practitioners, 35 percent of all hospital stays, 34 percent of all prescriptions, 38 percent of all emergency medical service responses, and 90 percent of all nursing home use. In spite of this steep growth in America's elderly population, Medicare spending (a primary source of health insurance coverage for most elderly individuals) continues to grow by roughly 8 percent each year. The Institute of Medicine (IOM) has warned that "unless action is taken immediately, the healthcare workforce will lack the capacity (in both size ability) to meet the needs of older patients in the future. To address major shortages, steps need to be taken to "increase overall workforce numbers and use every worker efficiently."

Efficiency concerns underlie the body of nursing home and long-term care liability issues. In the face of sky rocking costs and increased demands for services, institutions for elderly individual sometimes find it difficult to satisfy the standard of care. In the last 20 years, concerns about the abuse of nursing home residents have received increased legal attention. Reports are mixed as to whether abuse rates have lowered in recent years. A 2001 congressional report found that 5,283—approximately 30 percent—of U.S. nursing homes were cited for an elder abuse violation between January 1999 and January 2001. Over 2,500 of the violations were serious enough to place residents in immediate jeopardy of death or serious injury. More recent studies on incidence report that 7.6 to 10 percent of study participants experienced abuse in the prior year. Elder abuse violations can take many forms. Physical violations include hitting, slapping, burning, and even kicking. Just as heinous are abuses that are emotional of in nature—name-calling, making embarrassing comments, or preventing an individual from communicating with family and friends. Many liability cases arise out of neglect, however, which involves a failure to meet the elderly individual's basic needs or protect him or her from harm.

Some of the most common issues underlying nursing home and long-term care facility litigation include choking in feeding tube cases, patient elopement, fall-related injuries, improper use of physical or chemical restraints for purposes of patient discipline or provider convenience, scalding when bathing, bed sores, pressure sores, malnutrition, dehydration, and medication errors. Interestingly, some of the aforementioned medical errors are considered so fundamental to quality care, preventable in nature, and particularly shocking that they have been categorized as "Never Events," errors that should never occur in any health care facility. Because Never Events are so devastating to elderly individuals in particular, nursing home and long-term care providers are facing intense pressure to eliminate them completely. In recent years, both private health insurers and the Centers for Medicare and Medicaid Services (CMS) have firmly stated policies that they will not reimburse providers for the additional costs associated with preventable errors and Never Events. In essence, under these new policies, facilities who commit malpractice now have to write-off and absorb the costs associated with avoidable errors.

Elder abuse violations are especially concerning because elderly and disabled residents of nursing homes often cannot protect themselves from physical attack or sexual assault. In certain circumstances, individuals are physically or mentally unable to communicate to family members that they have suffered from abuse. Therefore, residents and their families are almost entirely dependent upon nursing home staff to ensure the safety of residents. All in all, recruiting, training, and keeping frontline nursing staff are among the most important steps institutions can take to ensure patients continue to receive quality skilled nursing care. Research strongly indicates that elderly individuals who experience even minimal levels of abuse have a 300 percent higher risk of death when compared to those who have not been victimized. As health care costs continue to their upward trend and significant members of the population enter nursing homes or long-term care facilities, it is more essential than ever that financial resources be diverted to identify risk management concerns and ensure quality care for aging Americans.

Annemarie Kelly is a practicing attorney, professor of legal studies at Purdue Global, and member of the Michigan Department of Community Health's Third Party Liability Division. The opinions expressed here are those of the author and do not necessarily reflect the positions of any other entity.