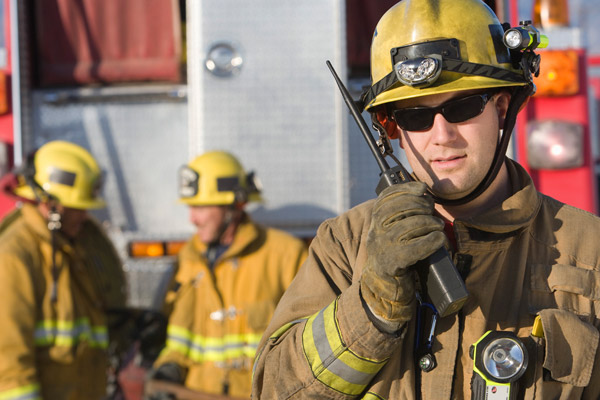 August 13, 2015 | Mike Brackin
Additional academy training and education not provided by Purdue Global may be required for firefighting or emergency management jobs.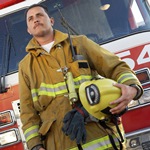 So you have landed your dream job and are employed with a fire department-what now? At this point you realize that there are many different career tracks in the fire service such as line personnel, fire inspectors, fire investigators, public fire and life safety educators, administrative management, training, public information office, and others. Career tracks offered at departments will vary depending on department size and region. As with getting hired, it's important to do your homework to learn what the requirements are within your department and make sure your professional developments opportunities focus on being able to perform better in your current role.
Through the years I have mentored personnel to prepare for advancement within their fire science careers, and as a fire chief knew what I was looking for in an individual to promote into the various positions that were open. Here are a few tips for you:
1. Always perform well in the job you are currently assigned.
No matter if you are a firefighter, fire inspector, or trainer within the department, if you expect to promote within your system then you must perform your current job assignment well and impress your supervisors enough to get noticed for future advancement. It's vital to remain current on your knowledge and skills and you should always be looking for ways to improve.
2. Know what it takes to get to the next level and strive to exceed the minimum expectations.
Most fire departments have their own requirements to promote within the system but many have common features, such as acquiring a minimum amount of time/years in the current position, good job performance evaluations to date, or attainment of certain training and/or certifications. Some may require and others add promotional points for job-related education. Know what your department requires and then always strive to achieve more than the minimum requirements.
Promoting within a department means you are competing with your peers for the next level up within the organization. You all are working hard for the promotion, so seek out training opportunities, relevant certifications, and/or more education that can help set you apart from the pack.
3. Always display professional etiquette.
Always portray yourself in a professional manner. While it's fine to have a difference of opinion or voice your concerns, how you go about addressing those concerns matters. Being a paramilitary profession, the fire service is rules driven and fairly straightforward. Following those rules in a professional manner goes a long way to demonstrating that you have the patience to lead others and help them sort through their issues.
4. Look for a mentor.
Find someone you really look up to in your department who has "been there and done that" and who is willing to advise you in your career advancement preparations. Some departments have a formal process in place but many probably do not. Look for someone in a leadership role who has advanced in the department and know what it takes to be successful at your department. Oftentimes, mentors become advocates for their mentees as they advance in the system.
5. The fire service is changing.
As previously stated, most departments have their own processes for promoting through the ranks but that does not mean that there are not standard norms that help outline what is typically found in the promotional process. The International Association of Fire Chiefs (IAFC) appointed a Professional Development Committee who went on to publish a document that recommends the time in service, training and certifications needed, and education that individuals should have to serve various roles at fire departments (http://www.iafc.org/Committees/content.cfm?ItemNumber=4595&navItemNumber=4437).
The Center for Public Safety Professionals accredits fire departments and recognizes individuals for achieving certain milestones in their careers, such as the items identified in the IACF's Professional Development document (http://publicsafetyexcellence.org/). Finally, the Fire and Emergency Services Higher Education (FESHE) identified a National Professional Development Model which recognized time in service, training/certification, and education milestones individuals should strive to meet as they advance in their careers (http://www.usfa.fema.gov/training/prodev/index.html). Review these documents and sites to learn more about what they recommend.
So you landed your dream job, now get to work on making it a rewarding career in fire science!
The views expressed in this article are solely those of the author and do not represent the view of Purdue Global. Purdue Global cannot guarantee employment or career advancement.