Alternative Credit Center Open Learning Courses
Purdue Global provides access to free and low-cost open resources to support students with prior college-level learning during every step of your educational journey. This unconventional approach to education removes traditional barriers to college credit by placing you in an open environment, which encourages independent and critical thinking.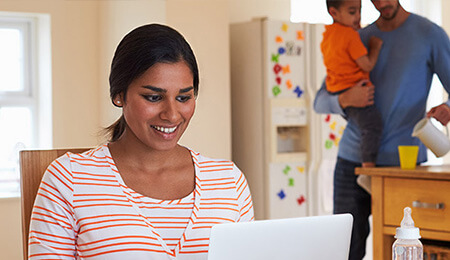 About Open Learning Courses
Here are some ways to take control of your education in a supportive, online environment:
Organize previous work and life experiences that can be evaluated for college credit*
Enroll in free and low-cost open learning courses
Get introduced to the learning outcomes of the instructor-led equivalent courses
Complete assessments for eligible courses and earn credit through Purdue Global

All of the open learning courses are self-paced and may include interactions with advisors where appropriate.
Experiential Credits
Purdue Global encourages students to enroll in LRC100: Pathway to College Credit—Portfolio Development, an open, self-paced course for learners who are interested in earning undergraduate credit for learning acquired outside of the classroom.
This comprehensive course guides you through the process of creating an experiential learning portfolio to showcase the knowledge you already possess. Because this course is offered in an "open" format, there is no cost for the course and no instructor.
Open Learning Course Offerings