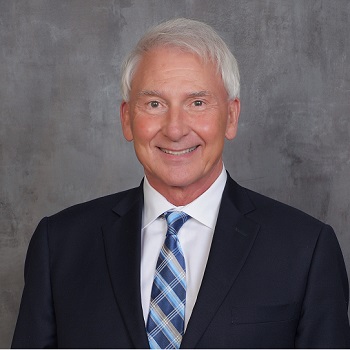 Keith Smith, EdD
Keith Smith became the first dean of Purdue Global's (formerly Kaplan University's) School of Health Sciences in 2007. He later served as vice provost of the University and returned to the School of Health Sciences where he currently serves as vice president and dean. Highlights of his tenure include development of ground-breaking hybrid clinical programs, a unique military-only associate's degree, and innovative 3+1 bachelor's degree programs geared toward community college partnerships.
Smith began his academic career as an adjunct faculty member at City University, teaching leadership and organizational courses, later serving as dean there as well as for National-Louis University and National University of Health Sciences. Smith has taught and presented on a variety of leadership and organizational topics domestically and internationally. He has been responsible for leadership and management programs offered in Europe, Africa, the Middle East, and Asia. Prior to entering higher education, Smith served as executive vice president of a regional nonprofit, and consulted with business, government, and nonprofit organizations on leadership and organizational change initiatives. He currently serves on two different nonprofit boards.
Smith earned his Doctor of Education in educational leadership with a cognate in human and organizational systems at Seattle University. He also holds an MBA from City University of Seattle and a Master of Arts in Theology from Fuller Theological Seminary.