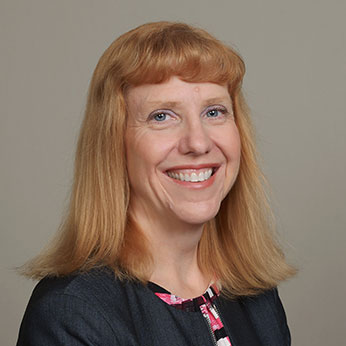 Jodene DeKorte, PhD
Jodene DeKorte is the dean of the School of General Education and Open College and previously served as a part-time faculty member and department chair. The School of General Education (SoGE) provides instruction in composition, mathematics, social science, science, and humanities and she supports each department within the school. She also administers Open College, which offers students another modality of learning through open online courses, prior learning assessment, and two professional studies programs: the Associate of Science in Professional Studies and the Bachelor of Science in Professional Studies.
At Purdue Global (formerly Kaplan University), DeKorte served as the first chair of the Mathematics General Education Literacy Group, helping to develop the mathematics general education literacies. In 2016, the general education program won an Exemplary Program Award from the Association of General and Liberal Studies (AGLS). She was also elected to serve a 3-year term on the AGLS council. Prior to joining Purdue Global, DeKorte served as mathematics faculty and department chair at Front Range Community College and also in the Weld County School District.
DeKorte holds a PhD in education and human resource studies from Colorado State University along with a master's degree and bachelor's degree in mathematics from the University of Northern Colorado. DeKorte's research interests include faculty performance, trends in general education, and online learning leadership.