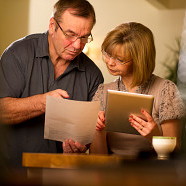 Published December 2013
Risk management and insurance focuses on helping people gain an understanding of the insurance industry. People usually develop an understanding of the risk management process through the decisions that will impact their daily lives. The one-year anniversary of Super Storm Sandy throughout the East Coast is an example of risk management that poses real concern for people affected by the storm.
Insurers, individuals, and companies are afforded the opportunity to develop and implement critical-thinking skills to process risk management- and insurance- related decisions for the purpose of minimizing, and/or eliminating, the possibility of risk exposure due to catastrophic events (such as a major storm like Sandy).
Risk management is a process that identifies loss exposure faced by individuals and organizations; people will understand how to select the most appropriate techniques for treating such loss exposures. Risk management and insurance examines the financial aspects of personal and group life and health insurance planning, homeowners insurance, auto insurance, other property and liability insurance coverage's, commercial property insurance, commercial liability insurance, long-term care insurance, and Social Security benefits. People are expected to learn various aspects of risk management applications.
Given the changes in the regulatory environment, the common professional opportunities in the field of risk management exist for agents/advisors to consult both individuals and organizations in various critical areas of risk management, ranging from health care benefits to other fringe benefits such as retirement planning, wealth planning, and estate planning. Additionally, due to increase cost in other property and liability insurance coverage for commercial property, managers of organizations are looking for risk management consultants to give advice of the best way to minimize and mitigate cost.
The significance of this discipline is the critical need for agents and advisors to develop ethical and professional business practices to service the ever increasing need for risk management and insurance.
Some keyaspects regarding the process of evaluating risk management and insurance:
Perform risk management applications using theory of risk to evaluate risk management applications
Evaluate major provisions of commercial insurance, homeowners, and auto policies
Analyze insurance policies for managing risk
Evaluate major health care problems and major medical coverage
Apply an ethical framework for mitigating risk
Apply legislation and regulatory principles and practices in the insurance industry
Tweets by @Kaplan_Univ