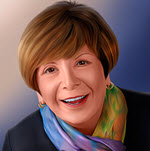 By Sharon M. Weinstein, MS, RN, CRNI-R, FACW, FAAN, CSP
Author, B is for Balance, 12 Steps toward a More Balanced Life at Work and at Home, 1st Place in Consumer Health for 2015
Chief Wellness Officer, SMW Group LLC
We hear about stress every day. It affects both our minds and our bodies. Job stress increases the risk of cardiovascular disease and the development of back- and upper-extremity musculoskeletal disorders. The differences in rates of mental health problems, such as depression and burnout, for different occupations may be partly due to differences in job stress level. Clearly, we can reap significant benefits from reducing the stress in our lives at work and home.
The Physiology of Stress
But before we can create a formula for stress relief, we need to better understand the complex phenomena causing our hearts to be over-stimulated, our immune systems to be suppressed, our hormonal output to be unbalanced, and our reproductive systems to function abnormally.
The physiology of stress can be described as a specific response by the body to a stimulus, such as pain or fear that disturbs or interferes with the normal physiological equilibrium of an organism.
Stress is not unusual or abnormal. It's an everyday response by the body to an event. Your heart rate and respiration increases in anticipation of muscular activity. Stress is what your body experiences as it adjusts to ever-changing circumstances.
As a positive influence, stress can fill you with excitement and propel you into action or provide you with a feeling of happiness. Stress can be very motivating. It allows you to accomplish tasks and set goals and see them through to completion. This "good" stress is associated with the release of adrenaline, endorphins, serotonin, and dopamine, all of which act as natural antidepressants and pain relievers in the body.
The body is amazing: It pumps adrenaline through our systems in response to stress, but if we do not use it up, that same adrenaline will manifest itself negatively in stress-induced tension, muscle pain, and more. Thus, a natural cycle within our bodies both relieves and contributes to stress.
Stress and Cholesterol Levels
A negative reaction to stress can be seen in cholesterol levels. Stress may raise cholesterol levels, both immediately and over the long term. British researchers evaluating the stress reactions of 199 healthy adult men and women found that participants who reacted more strongly to emotional situations also demonstrated immediate and significant increases in cholesterol levels (Steptoe & Brydon, 2005).
Three years later, these same study participants who initially responded more dramatically to stressful situations experienced a more significant elevation in cholesterol levels than other study participants. How significant? Those who had initial stress responses in the top third of the group were, 3 years later, more likely to have readings above the recommended levels for cholesterol than participants whose initial stress responses fell in the bottom third.
So, what is the stress-cholesterol connection? While researchers aren't certain, one theory is that stress might increase the body's inflammatory processes, which, in turn, increase lipid production. I noticed that my total cholesterol picture improved dramatically when I relaxed, participated in scheduled exercise, hydrated, and avoided stress! I invite you to start you stress management program right now. Don't allow this thing called STRESS to overwhelm you or control your life.

Did you find this article interesting? If so, we invite you to read more blog posts by Sharon:

Life Is a Balancing Act for Continuing Your Education

Can we be too compassionate?
About the Author
"Life Balance…it is what I do and who am—I work with organizations and individuals that want to learn how life balance can Reduce your stress, Reclaim your life, and Reach your goals."
Sharon is an energetic, motivating and highly skilled professional speaker and author specializing in work/life balance. After all, she wrote the book. She is the founder of SharonMWeinstein, an LLC and two not-for-profits. She holds the coveted Certified Speaking Professional (CSP) designation, the highest earned international recognition for professional speakers. This makes her one of only 12% of all speakers to hold this designation and one of only 22 nurses in the world with this credential. Visit her website at www.sharonmweinstein.com.
The views expressed in this article are solely those of the author and do not represent the view of Purdue Global.