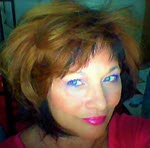 Wendy Posella had a difficult upbringing. "I grew up in an orphanage and tossed around in the foster care system. When I reached the age of 14, I became emancipated."
Wendy earned her GED, moved into her first apartment, bought her first car, and started work to support herself. She worked for a number of years as an onsite property manager for an apartment complex.
Like many people, the economic downward spiral turned Wendy toward looking at going back to school.
"During the 2008 recession, I was frustrated with my job searches. That led me to start thinking about college and possibly earning a certificate or an associate's degree. I thought going to school would never be possible for me."
She contacted Purdue Global. "After speaking to a helpful Admissions Advisor, I was never so certain of anything in my life."
Wendy earned her Bachelor of Science in Business Administration from Purdue Global in 2012. She decided to continue at Purdue Global and, in December 2015, earned her Master of Health Care Administration.
Wendy credits her professors for helping her succeed. "So many times professors made themselves available, no matter what time it was, to help me. I spent hours on the telephone with most of them. They helped me understand my learning style and by adopting that it made comprehending everything much easier."
Wendy has a new life and career as she is in process of starting a new business and will be owner of Bella Home Care Services in North Hollywood, CA.
Her advice to others, especially those who had a challenging start to life, is this: "If I can do it, so can you. My resilience made it possible to overcome adversities to succeed. Never give up. I am living proof it can be done. I have accomplished the impossible. I never knew what it felt like to have someone believe in you until one day I found Purdue Global. They provided everything I needed to succeed courage, motivation, and support. Purdue Global makes your dreams come true!"