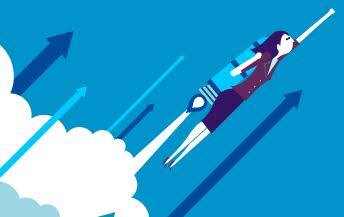 By Lynne Williams
Full-Time Faculty, School of Business and Information Technology
Information technology (IT) is no longer embodied by a mainframe computer tucked away in a refrigerated room attended by an elite group of specialists. The diffusion of IT into just about every business sector means that everyone, from health professionals to auto mechanics, are touched or supported in some manner by IT. And that means there are more IT job opportunities afoot, which can be both a blessing and a curse.
For students wishing to pursue a career in IT, the number of choices are bewildering and overwhelming. What degree path should you follow? Should you go to grad school? Is a certification a better investment? Believe it or not, the answers can be found in the want ads.
Monitoring job postings is a resourceful way to identify which IT career paths are in demand because they reflect what employers are looking for. According to job posting data examined by Burning Glass (2015), a STEM-centric career website, the five hottest IT jobs are: (1) computer support specialists, (2) software developers, (3) systems analysts, (4) network/systems administrators, and (5) database administrators.
While the credential requirements vary according to job location and organization, on average 34% of the computer support specialist postings require a bachelor's degree at a minimum, followed by systems administrators (62%), database administrators (63%), systems analysts (84%), and software developers (86%).
Generally speaking, a computer support specialist is considered an entry-level job in the IT field. Given that approximately one-third of potential employers require a bachelor's degree for this position, a candidate might be better off pursuing applicable professional certifications, such as the CompTIA A+ or Network + (CompTIA, 2015).
Moving along the job scale into IT positions that require more critical thinking, analysis, and high-level communication skills usually entail a combination of experience, a degree, and certifications. The higher up the ladder you set your sights, the more crucial the degrees become.
When weaving your path through the IT career maze, keep these guiding principles in mind:
Figure out your IT interests and strengths. Are you someone who wants to build infrastructures from the ground up? Or is programming your bliss?
If you're aiming at a job that's midway or further up on the IT career ladder, you should be looking at a bachelor's degree or higher in an IT-related major subject.
Consider certifications. A carefully selected assortment of pertinent professional IT certifications will give a candidate an edge among a job pool of other degree holders. While certifications alone can be enough to get into an entry-level IT job supporting users or networks, they serve as the icing on the cake when combined with a good degree and can be enough to push your application to the top of the pile.
Interested in this career? Check out Purdue Global's IT resources here.