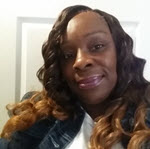 Theresa Turner grew up in Boutte, Louisiana. She graduated from high school in 1978 and spent the next 30 years working in various trades, including many years as a seamstress, while raising her three daughters. "The sewing industry went through a lot of changes, with factories closing and work being sent overseas," said Theresa.
Theresa decided to make a change herself. She was doing some volunteer work with a local nonprofit. "I did some facilitating at Total Community Action to help young single mothers, single fathers, and married couples. They loved me and how I helped them. So, I decided to get some formal learning and teaching skils."
Theresa enrolled at Purdue Global in 2009 to pursue a bachelor's degree in psychology. "One of the main reasons I decided to go to Purdue Global was the convenience of not having to go sit in a classroom because I had to work. Another reason was I loved giving advice to people, helping them with decisions and other problems they were having."
She graduated from Purdue Global with honors in May 2013 and was soon hired by Butterfly Effects as an ABA Therapist. Established in 2005, Butterfly Effects is one of the nation's leading providers of individually tailored community-based applied behavior analysis therapy services for all ages of individuals with autism and other related disabilities.
Theresa is continuing with her education at Purdue Global. She is scheduled to earn her Master of Science in Psychology with a concentration in addictions in 2016. In her spare time, she volunteers as a patient liaison at Children's Hospital in New Orleans, working with sexually abused children. Theresa plans to earn her counselor license and potentially pursue a doctoral degree in early childhood education.