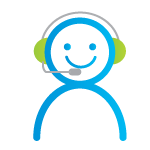 To gain an understanding of risk management and insurance, the link below will help you understand the various areas in risk management and the how and why you should protect yourself against the downside of doing nothing.
http://www.lifehappens.org/insurance-101-in-a-flash/
FMLA Q & A
This is a great link put out by the Miller Group and has many frequently asked questions about the FMLA when the changes in 2009 took place. It is a great way to get some of the answers you may be looking for about the Act.
http://www.millerlawgroup.com/publications/faqs/January%20Webinar%20Q&A%20-%20The%20New%20FMLA%20Regs.pdf
U.S. Department of Labor - FMLA (3 links)
Here are a few links to major parts of the FMLA directly from the U.S. Department of Labor website! They are here to help you maneuver your way to some of the key pieces of information from both a company and individual perspective.
http://www.dol.gov/whd/fmla/chapter6.htm
http://www.dol.gov/whd/fmla/employeeguide.htm
http://www.dol.gov/compliance/guide/fmla.htm
FMLA state of TX (one example of state differences)
In addition to the federal component of the FMLA, there is also a state component. However, as each state is different and run by its own governmental entity, the state components are not always (if ever) the same. That is why it is important to be sure to review the FMLA rules for your state prior to needing to use the FMLA. The link below is for the state of Texas so you can get an idea of the state component. There are 49 additional links, which was too many to put here.
http://www.twc.state.tx.us/news/efte/family_and_medical_leave_act_fmla_.html
Other Tutorials
Overseas Private Investment Corporation (OPIC) is an "independent" U.S. government agency that sells investment services to assist U.S. companies invest overseas. Here is an outline of their political risk insurance:
http://www.opic.gov/what-we-offer/political-risk-insurance
Kidnap-Ransom Insurance:
http://www.economist.com/blogs/schumpeter/2013/06/kidnap-and-ransom-insurance
International Risk Management Institute article on foreign DIC coverage:
http://www.irmi.com/newsletters/irmiupdates/2010/0227-risk-management.aspx#subject1