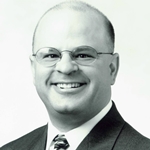 James Swanson, Part-Time Faculty, Purdue Global
Published December 2014
What is retirement planning? At its simplest, retirement planning is just that...what will you do when you reach retirement? And what age does retirement start? Everyone's definition is a little bit different. One person wants to get up each day to go fishing; another one wants to travel the country in an RV; someone else wants to tend to a garden; some want to put their toes in the sand and read a book; some want to start a new business after their working days are over; while others may want to spend time with their grandkids. This is what makes it all so very personal, powerful, important, and unique. What retirement means to one person may differ vastly from what it means to another. However, once we determine what we are planning for, then we can truly begin the process of retirement planning.
Retirement planning takes careful research into numerous issues. As mentioned above, at what age do I want to retire? What are my current assets, and what will be my income needs? Will my assets generate enough income? How is my health, and are my health issues (if any) covered? What about future health concerns such as long-term care, if needed? Should I be carrying any debt into retirement, including a balance on my home?
Before we become overwhelmed at the number of issues to review, let's narrow it down to a few key areas:
Make sure your health insurance needs are covered today and into the future. Personal or corporate plans prior to age 65, and Medicare thereafter.
Review long-term care needs (probably the most overlooked item as we age). We must consider nursing home, in-home care, and so on.
Make sure the home is paid in full.
Factor in pensions, social security income, and savings to determine the amount of income that will be generated. Most financial publications use a 4% of savings calculation withdrawal rate to determine the amount of income to be generated and to factor in cost of living increases.
From here, you can determine what your income on a monthly basis would be. Let's take a look at one easy example:
Bill and Susan James, a middle-class couple living in Tucson, Arizona, age 66 and 65 respectively, are retiring by the end of the year and are calculating the income they will be receiving during the first year of retirement. Bill and Susan have worked for their respective companies for the past 15 years and have participated in 401(k) plans sponsored by their companies. They both have IRAs from previous employment and will be rolling over the current 401(k)s to the existing IRAs.
Their home will be paid in full this month. The total mortgage payment was $1,850. Of that, $275 was for taxes and insurance, which they will now pay directly; $1,575 was the amount of principal and interest that was being paid. They have no vehicle debt, credit card debt, or personal or bank loans. They do utilize the credit card, but pay it off each month and primarily use it for safety purchasing purposes and to accumulate "points" for travel benefits. In addition, they keep a $15,000 savings account balance at their local credit union for emergency purposes.
Let's see how the numbers look for Bill and Susan:
Pre-retirement income: Bill $3,800/month; Susan $3,500/month

Post-retirement income:

SS Bill $1,321/month.

(1);

SS Susan $1,151/month

IRA Balances: Bill $238,500; Susan $284,600

401(k) balances: Bill: $164,200; Susan $181,100

Distributions: Bill $1,342/month ($402,700 x 4%); Susan $1,552/month ($465,700 x 4%)

Combined income at retirement: $5,366/month

Pre-retirement expenses: $4,100/month

Post-retirement expenses: $2,525/month (remember, no more P&I mortgage payment)
So, how do we look at these numbers and compare our living situation in retirement versus when we were working? One way to look at it is to see how much liquid money is available for retirement as compared to when we are working. In Bill and Susan's situation, it looks like this:
Pre-retirement combined household income: $7,300/month
Pre-retirement expenses: $4,100/month
Difference: $3,200/month
Post-retirement combined household income: $5,366/month
Post-retirement expenses: $2,525/month
Difference: $2,841/month
As we can see, Bill and Susan are pretty close, with the overall difference being just $359/month. At this point, they have a choice to make. Go ahead and retire and live with the difference, or consider working one more year to try to make the difference closer to $0.
However, the real question is…what would you do? Good luck in your planning!
James Swanson is a part-time faculty member with Purdue Global. The views expressed in this article are solely those of the author and do not represent the view of Purdue Global.
The contents of this article are presented for informational purposes only and are not to be relied upon for financial or retirement planning services. Always check with a professional regarding any questions you may have regarding these services.