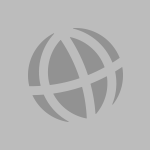 A Day in the Life of Jenny Jones, Child Life Specialist and BS in Psychology/Child Development Graduate 
Hi, my name is Jenny Jones and I am a Child Life Specialist at a large children's hospital in New York. I'm thrilled that you want to follow me around today and see what I do. A Child Life Specialist is someone who works in health care settings to help children and their families deal with the stresses of illness and hospitalization by planning programs and activities and providing support to the entire family.

8:00 AM: Meeting with Jeremy
Today is Monday—always a hectic day! I love the variety of duties and activities that my job offers. Right now it's 8:00 in the morning and my first task is to meet with Jeremy and his family. Jeremy is 7 years old and is scheduled for a tonsillectomy tomorrow morning. My job is to show Jeremy around the pediatric unit and help him feel more comfortable about the surgery. I see Jeremy and his parents—actually the parents look much more nervous than he does! A big part of my job is helping the parents feel more comfortable with their child's hospitalization. First I take the whole family to an exam room and show Jeremy the stethoscope and blood pressure machine. We practice listening to the "heart" beat on a stuffed animal and I explain to him that the doctors and nurses will want to hear his heartbeat tomorrow. Then we take a stroll down the hall to the nurses' station. They all welcome Jeremy and give him stickers. The nurse on duty tomorrow tells Jeremy that after his operation he can have ice cream! Introducing the family to the medical team makes everyone feel more comfortable. Finally, we stop into the children's playroom. Jeremy immediately lights up—he is so excited to see all of the toys and games we have. Jeremy watches a video specially made for children about going to the hospital. At 10 am Jeremy leaves and gives me a huge hug!

10:00 AM: Pediatric Magic Show
It's now 10am and I need to meet with my supervisor and colleagues to work on our next activity. Today we have a magician coming to do a show for the entire pediatric unit. This is my favorite part of the job! Some of the children on the unit have been in the hospital for a long time, so they really enjoy engaging in fun activities. The magic show is a great hit with everyone!

12:00 PM: Lunch

1:00PM: Pediatric Unit Playroom
After a quick lunch break, I realize that it is now 1pm. It's my turn to supervise the children's playroom. This is a great opportunity for me to interact with the children. It's also a very important time for me to observe and report any issues that I see such as lack of interest in playing or a regression in developmental skills. If I observe anything concerning I report it to my supervisor who then will take the issue to the medical team. Right now I'm enjoying playing "dr" with Sara. Sara had pneumonia but is better and will be going home in a day or so. She is pretending to take the temperature of one of the dolls.

3:00 PM: Meet with Supervisor
At 3pm my shift is over and I report to my supervisor to wrap up the day's work and then make a plan for the next day. It's been a busy but rewarding day!

I love being a child life specialist because I am making a positive impact in the lives of children and their families. I had to work hard to get to this point! I earned by BS in Psychology and took extra electives in child development and counseling. In my last year of college I did an internship at a local hospital in child life. It was almost 500 hours of intensive training but I learned a lot! Completing the internship and my psychology degree has made me eligible to take the Child Life Certification exam. I plan to take this exam to further my professional development and to increase potential job opportunities for myself. In the future I may want to pursue a Master's Degree in order to become a Child Life Supervisor.

I am proud to be a Child Life Specialist especially since the American Academy of Pediatrics recommends that all hospitals with pediatric units have a child life professional on staff to help children and their families.