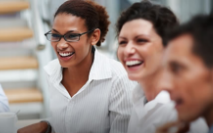 Business owner. Software engineer. Congressional candidate. Across the country, women from Purdue Global's School of Information Technology (IT) and School of Business are gaining traction in professional disciplines traditionally held by men.
Along with providing practical resources and information to assist you in your career, the Purdue Global Women in Business and IT Leadership Center is home to moving stories of perseverance and initiative from female students who are determined to prosper in and out of the classroom.
Though they come from different backgrounds, follow different career paths, and hold different professional aspirations, their education and experiences at Purdue Global are at the core of their ambition. We invite you to get to know more about some of our amazing IT and business students and find from them the inspiration to set goals and overcome challenges.*
---
Profiles of Women in Business
Carol Platt, Graduate, Bachelor of Science in Business Administration
Carol Platt is a successful businesswoman, mother, and congressional candidate. She currently works as the association executive and government affairs director at a REALTORS® association. Carol completed her Bachelor of Science in Business Administration at Purdue Global, followed by her Master of Science in Higher Education, with a focus on college administration and leadership. By advancing her education, Carol notes she was able to learn more about the field she was employed in as well as branch out into other areas.
"My life has been enriched by attending Purdue Global. Personally, it has allowed me to complete and surpass a major goal that I set for myself years ago," she said. "On a professional level, my performance has been enhanced by the increased skills and knowledge, along with the ongoing accessible resources and continuous learning options."
Carol believes it is important for women to seek out other successful women as mentors and to surround oneself with a supportive network. Her biggest challenge in business has been in overcoming society's misconceptions of women. She believes the way to change social perceptions is by first changing women's perceptions of themselves.
Heather Travitz, Student, Bachelor of Science in Business Administration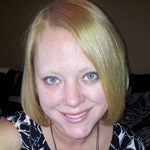 Heather Travitz is a business owner, student, mom to five, and army wife who successfully balances her tasks, giving her best to all aspects of her life. She is pursuing a Bachelor of Science in Business Administration at Purdue Global with her goal to better grow her business as a self-employed healthy lifestyle coach.

Heather's role models are her mother and Arianna Huffington, citing them as being successful in all areas of life by maintaining impressive careers without sacrificing personal and family lives. With all of Heather's responsibilities, her biggest challenge has been time management, but she has learned to schedule in family time and time for herself while running a profitable business and excelling in school. She advises women to be confident and go after what they want in order to achieve success.
"Believe in yourself and everything you have to offer," she says. "Don't let anyone come in the way of your goals and dreams."
Patricia Turnham, Student, Master of Business Administration
Patricia Turnham is currently an MBA student at Purdue Global, specializing in human resources. After a porce that left her with no source of income, Patricia pulled herself up, rejoined the workforce, and started a new life for herself and her children. She was then inspired by her daughter to re-enroll in school to pursue career advancement.

Patricia is in her third term as president of the world's first virtual Society for Human Resource Management chapter, which has helped her gain more confidence as a public speaker. In this capacity, she has organized a successful collection drive for coupons for military families and has booked a world-famous HR professor as a speaker for the last 2 years.
Patricia advises women in business to seek respect from others and to hold their own when compared to other people.
"Don't hide your light," she says. "Put it out there."
---
Profiles of Women in IT
Euly LeGro, Student, Master of Science in Information Technology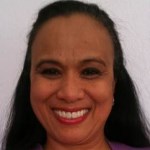 Euly LeGro is a principal technical architect at a telecommunications company, where she works in the information technology department with tools that provide business intelligence. She has worked at her company for 17 years and credits its flexible environment with her success in balancing a full-time job and her family. Euly is currently expanding her knowledge of the field by pursuing a Master of Science in Information Technology, with a focus in business intelligence, from Purdue Global.

Euly believes a woman must be confident in herself to achieve success in business. She overcame a lack of confidence early in her career with the help of her mentor, a successful female leader who saw something in Euly and hired her for her first post-graduate job. Euly believes having confidence in herself allowed her to develop the skills relevant to her career.
"Confidence is a key trait," she said. "You don't have good communication skills without confidence."
Krista Davis, Graduate, Bachelor of Science in Information Technology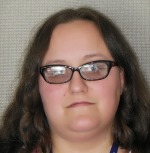 Krista Davis is a junior software engineer at an information technology services and solutions organization, a position she accepted after graduating with her Bachelor of Science in Information Technology from Purdue Global in January 2014.

"I am the exception," says Krista, speaking to her completing a degree and securing a job in her field immediately upon graduation despite a difficult past. Succeeding in spite of these life challenges was her motivation to go to school and earn her degree.
"My degree has allowed me to make my little flying leap into the middle class," she said. "And it could not have happened without Purdue Global and the teachers I met and skills I learned."
As a leader on an important project for Purdue Global's Schools of Business and Information Technology, Krista had an opportunity to showcase her management skills. "In the management role, I am very open and expect my team to know and follow through on their responsibilities," she says. "I'm also there to keep the team on task and give a little nudge if I have to."