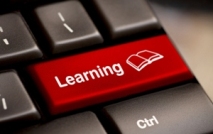 By Leslie Johnson Assistant Chair, Department of Mathematics
Many students feel anxious about taking a math course online, yet most who finish leave the course feeling more confident in their mathematical knowledge and problem-solving skills. There are several advantages to taking a math course online that, if highlighted right away, can put students' minds at ease.
1. Immediate feedback
Online math courses often use software for students to complete their course work. Immediate feedback is given to students. It may even give students hints as to where they might be going wrong based on common errors. Additional assistance is often provided at the click of a button, offering a specific example for each problem assigned. Students can find out their overall grades on assignments immediately, and correct mistakes while things are fresh in their minds. Instructors can extend an opportunity for students to try a similar question again for full credit.
2. Evidence-based learning vs. testing
Online courses often test students' knowledge and performance through assignments that gauge competency. This is different than testing where the students' ability to show their knowledge is often masked by test anxiety and stress.

3. Asynchronous discussions
This is a great place for students to answer guided questions pertaining to course topics and receive feedback from their instructor and peers over a designated period of time. These asynchronous discussions also give students time to formulate responses and help students who might be hesitant to share in a face-to-face class where they don't have time to refine their responses before sharing. Often conversations can go back and forth over several days. If there is an introductions discussion area, students can learn more about their instructor, their classmates, and hopefully make a new study companion or two.
4. Synchronous seminar
Faculty at some online institutions host a live seminar weekly with students. This can be used as a time for the instructor to cover topics, answer questions, discuss challenges, etc. There are often several options to choose from, which is great for those who work full-time, have families to take care of, etc.
5. Support
With the unique design and delivery of online math classes, instructors have more time to support their students via chat, email, etc. than a traditional, in-person-based instructor. In addition, there are often online academic centers available with live tutoring, project review, etc. Center hours reflect the days/times students need help the most.