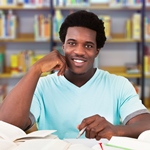 By Jonathan Dorriety, Adjunct Professor, College of Social & Behavioral Sciences
"Can I earn college credit for my work experience?" I have heard the question many times. More and more colleges are offering experiential learning credits, which can offer tremendous benefits for students. In short, students can potentially apply eligible prior learning toward a bachelor's degree, thus allowing a student to complete a degree plan sooner. I speak from experience because I took advantage of experiential learning myself while working on my undergraduate degree.
There is one stipulation in how prior learning is assessed that can impede many students from obtaining those credits who might otherwise have an extreme amount of life and work experience. The key to this mystery is simple. In assessing prior learning, the first standard as set forth by the Council for Adult & Experiential Learning is, "Credit or its equivalent should be awarded only for learning and not for experience" (Fiddler, Marienau & Whitaker, 2006). Based on the many prior learning assessments I have conducted, I believe this core element is overlooked by many students. Students will share an abundance of experiences from their childhood through their working life and, although some of it can be interesting reading, it often does not tell the assessor what he or she really needs to know.
When assessing prior learning, a little bit of history about the student isn't a bad thing. In fact, you get to know the student on a more personal level, which can help in putting together a complete picture of the student's experiences. However, this can and sometimes does become superfluous, causing the student to drift away from discussing how their learning experiences apply directly to the course outcomes for the credit they are seeking. As an assessor, it's more effective when students address their learning experiences as soon as possible. They should then cite examples whenever possible and explain how they learned from those experiences.
Another issue I have seen often is a long list of things students have accomplished, but no direct relation to what they learned or how they learned it. This connects directly back to the first standard of awarding credit for learning not experience. The good news is an addendum request can typically be made by the assessor asking some specific questions in order to get specific answers concerning what the student learned from their experiences. I have made use of those requests many times and it usually works out well for the student.
We come across students from many different walks of life. Each has their own story to tell and often those stories can be translated into college credit if they can communicate their experience at a college level. This can lead them to a dream goal of obtaining their degree in a shorter amount of time and helping them on the road to success.  
If you want more information about Purdue Global's prior learning assessment program, you can visit http://www.opencollege.kaplan.com/ and see if perhaps you have experiential learning that could gain you college credit at Purdue Global.*
Reference:
Fiddler, M., Marienau, C. & Whitaker, U. (2006). Assessing learning: Standards, principles, & procedures (2nd ed.). Dubuque, IA: Kendall/Hunt.

Did you find this article interesting? If so, share it!
And if you are considering pursuing higher education we invite you to find out more about Purdue Global's programs and explore our undergraduate and graduate degree offerings.

It is important to note that certain career paths are growing and our degrees are designed to strengthen your knowledge and prepare our students to advance their careers. But Purdue Global cannot guarantee employment or career advancement. Several factors specific to a student's or alumni's backgrounds and actions, as well as economic and job conditions, affect employment. Also, keep in mind that national long-term projections covered in articles may not reflect local and/or short-term economic or job conditions, and do not guarantee actual job growth.