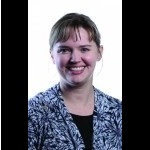 I am a full-time faculty member in the School of Education at Purdue Global and have been an educator for over 15 years. During this time, I have taught in variety of settings, from elementary classrooms to university Teacher Education programs. Through my experiences, I have learned so many lessons that I wish an experienced teacher would have shared with me from the very beginning of my journey. Below are five tips for women entering the education field based upon the lessons I have learned from my own experiences as a teacher:
Love learning as much as you love teaching. Teaching well requires lifelong learning.
Actively seek opportunities to grow your skills as a professional. Obtaining an advanced degree is one of the best ways to advance your skills. I gained an immense amount of knowledge from obtaining my graduate degrees that, in turn, honed my skills as an educator. Also, actively participate in professional organizations. Join at least one professional organization dedicated to teaching and learning. I maintain membership in relevant state and national organizations and take advantage of the opportunities they provide through their publications, online resources, and conferences.
Be fearless. The key to being fearless is moving forward even when you are afraid. Particularly as a new teacher, the endeavor of teaching can be overwhelming and complex. I distinctly remember that first day in my elementary school classroom as the panic swept over me when the students started arriving. I felt that same feeling again when I stood in front of my first class filled with undergraduate students. It is frightening to know that you are in charge of all of these students and their success. There will be times when you feel unprepared and are unsure of the best way to move forward. No teacher has all the answers, all the time, and every situation is different. As you become an experienced teacher, you will gain the knowledge, confidence, and experience that will help you make the best decisions. However, on your journey there, be willing to learn from your mistakes, take advice from experienced teachers, and learn from the experts by staying apprised of current research and best practices.
Develop a Type B attitude. Inherently, as teachers, we are Type A personalities. Teachers are typically very structured, organized, and like to be in control of the situation. However, I have learned that, as a teacher, a day never goes as planned. You still need to use that Type A personality by planning and over-planning and then planning some more. However, when all those plans go out the window, and on some days they will, learn to embrace these unexpected moments. Learn to be flexible and have that Type B attitude that captures every teachable moment, especially the unplanned ones, and see them as an opportunity to learn and grow.
Be a teacher leader. "Teacher leaders assume a wide range of roles to support school and student success" (Harrison & Killion, 2007, p. 74). As a teacher, you must always be willing to step outside of your comfort zone so that you can continue to develop your skills to become a more effective teacher and leader. Throughout my career, the times that I have challenged myself to work outside of my comfort level are the times when my teaching skills have improved the most. Effective teacher leaders lead by example and continually seek opportunities to challenge themselves.
Teach to the whole child and be an advocate for your students. Teaching is about much more than academics. A whole child approach to teaching ensures that each student is healthy, safe, engaged, encouraged, and challenged while supporting the student to ensure academic success (ASCD, n.d.). Teaching is about building partnerships with families, the community, and the profession as a whole in order to offer your students a brighter future filled with hope. Most importantly, have a heart for your students. If you remember to keep your students' well-being and success as your primary goal and let all the rest of it remain second, you will thrive.
I hope these tips help to set you on the path to success. Being an educator is an amazing, continual journey! The first day you step into your own classroom is not the end of your journey to becoming an educator, it is the beginning. I wish you the same joy along your journey that I have found in my journey as an educator.
References
ASCD. (n.d.). The Whole Child Initiative. Retrieved from http://www.ascd.org/whole-child.aspx.
Harrison, C. & Killion, J. (2007). Ten roles for teacher leaders. Educational Leadership, 65(1), 74–77.