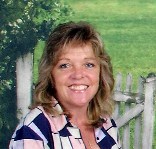 Patti Pelletier, EdD Shares Her Personal and Professional Experiences in Helping Children With Autism
Patti Pelletier, EdD, is the undergraduate educational studies academic chair for Purdue Global's College of Social and Behavioral Sciences. A former teacher as well as an administrator, she is also an active supporter of early intervention and school readiness for young children to thrive and succeed.
Professor Pelletier was inspired to teach from the young age of five, as her mother was the director of a Head Start program. Prior to her role as academic chair at Purdue Global, Professor Pelletier held numerous early childhood teaching positions, including operations director for a nonprofit agency serving young children, and owned and operated several early childhood programs a preschool. She has been a college professor for nearly 10 years.
A highly regarded advocate for early autism identification, Professor Pelletier has published a good deal of research on school readiness. In 1999, she worked on a grant from which a program was adopted by the State of Florida. It changed the funding for early childhood education for at risk children for the entire state.
Professor Pelletier knows firsthand how difficult dealing with and treating autism can be, as she herself has a 21-year-old son who lives with the disorder. In search of answers, she became more involved in the early childhood field and also became an advocate for early identification and intervention. She also is a strong supporter and volunteer for the Special Olympics and several advocacy groups.
"Those of us in early childhood realize that we have the most important job of all —to help all of our young children achieve the skills they need to reach their fullest potential in school and in life," she said. "Early identification of disabilities and disorders is extremely important as well. Children who are identified with a difficulty early on are more likely to overcome this delay before they start kindergarten. I stress this importance to our Purdue Global students."
As an academic chair for Purdue Global, Professor Pelletier oversees the four new elective autism classes facilitated by practicing professors in the field. "I am so excited about these new offerings," she said. "Our electives allow students to learn more about autism, including how to teach children with the disorder, strategies for behavior intervention, and language and social skills development. Students from other departments, such as psychology and human services, can also benefit from taking the classes."
Professor Pelletier points out that in addition to these new elective classes, Purdue Global students learn from practitioners in the field who are actively engaged dealing with and helping children and families cope—and thrive—despite being diagnosed with the autism disorder.
"Each day my faculty and I learn something new," she says. "I am so inspired by these children. And I really feel for the families as well. So many parents take a lot of the burden when their children are diagnosed. They need to know that they're not alone."
When asked about any advice that she gives her Purdue Global students, Professor Pelletier said, "Before entering early childhood education, and especially the special needs field, I tell students that they should reflect on who they are and what they would like to do with their career and lives. Those who are successful in this field possess compassion, patience, love, and motivation to make a difference in a child's life. And I see this in so many of our Purdue Global students."