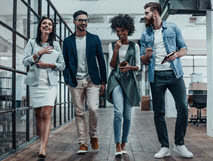 Wednesday, November 15, 2017
6:00 pm CT/7:00 pm ET
Ready to graduate? Learn how you can build on your associate's degree with a bachelor's degree from Purdue Global. Shorten your degree path by maximizing your transfer credits and applying your work experience. Our Facebook Live webinar will discuss how to:
Transfer your credits and apply work experience to save time and money on your bachelor's degree.
Personalize your degree plan to best fit your career goals.
Access local campus and virtual support and resources.
Take the next steps to prepare for your transfer.
Create a work/life balance with flexible online learning.
Panelists include University deans and chairs who will provide an overview of their schools and programs. You'll also have the opportunity to participate in a Q&A session at the end of the webinar. Register today!