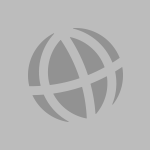 Matthew's take on the Los Angeles County Flood Control District v. Natural Resource Defense Council, Inc. Decision
The Los Angeles County Flood District, like many other municipalities in the U.S., faces monumental challenges collecting and managing storm water runoff. These challenges will only increase as impacts from climate change become more prevalent. This case contained two issues: monitoring locations, and defining a point source. Monitored locations were in-stream and were representative of the water body as a whole, with the river being influenced by hundreds of discharges. It is noted that the district's new Municipal Separate Storm Sewer System (MS4) permit requires monitoring at the outfalls. This determines their specific impact and will no doubt result in the district needing to take steps to reduce their pollutant loading. Court established that simply diverting water in a stream does not constitute as a new discharge point under the Clean Water Act, and I would agree. My municipality has a similar example with our water treatment facilities. We divert water from the river into a channel that travels to the water treatment plant. The water that is not used is then diverted back into the same river. The question of this being a discharge point has come up, and this case confirms our internal interpretation.
Although this case clearly defines this definition for the district and the plaintiffs, further challenges remain. Storm water pollution is a significant issue for local waterways and impacts vital sources of drinking water. Municipalities must find a way for their discharges to meet water quality standards, but in most cases, this will not be enough and may not be feasible given the reductions they must achieve. Non-point source pollution must be addressed to have meaningful impact. Smart and sustainable land use is needed, along with an integrated approach for management of our watershed.
About Professor Matthew Miller
Matthew Miller is a Purdue Global professor and course lead teaching environmental policy and management courses in the School of Legal Studies. He is also the water quality manager in Wilmington, Delaware.