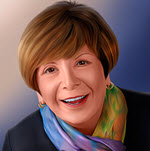 By Sharon M. Weinstein, MS, RN, CRNI-R, FACW, FAAN, CSP
Author, B is for Balance, 12 Steps toward a More Balanced Life at Work and at Home, 1st Place in Consumer Health for 2015
Chief Wellness Officer, SMW Group LLC
Think back to the beginning of your nursing career. Was it 5, 10, 15 or more years ago? What has changed about the time that you spend with patients? What now consumes the majority of your time in the clinical area?
I recall the time as a student nurse at Pennsylvania Hospital in Philadelphia when I cared for a worker from the shipyards. He was one of 8 patients to whom I was assigned on a medical ward, and we developed a strong relationship. Perhaps, looking back, I was too compassionate; I was able to spend a great deal of time with this patient. He ate when I was present and had no interest in oral nutrition when I was off-duty.
Early in his hospitalization, I had an emergency appendectomy and was out of work for a month. During that time, I was told that he asked for me on a daily basis. His condition deteriorated, and 3 weeks later, he passed away. As a naïve student, I thought that it was my fault. After all, he would have eaten had I been there. Perhaps he would have eventually recovered.
Compassion Fatigue
Emma Carroll talks about her experience as a mental health nurse in 1997. Her position was the best job in the world—one in which she could develop therapeutic, trusting relationships with patients. Fast forward to 2014, 17 years later, and her typical day changed. Time was a premium, and there were not enough hours in the shift to complete what needed to be done. Does that sound familiar to you?
How could she possibly type up an initial assessment, develop a care plan, and make necessary referrals for her new admission in just 20 minutes? The patient was suicidal and Emma had to juggle her schedule, cancel appointments, and stabilize her patient. When Emma had a minute to herself, she reflected that this was not the type of nurse she wanted to be. What happened to the compassion? What happened to caring? What happened to nursing? Did compassion lead to fatigue?
Compassion fatigue is a combination of physical, emotional, and spiritual exhaustion associated with the care of patients with significant pain and physical distress. In any setting in which care is provided, compassion fatigue is a possibility. Mental health professionals, preceptors, and others can help to validate the presence of compassion fatigue. Awareness of the problem is critical to developing an intervention. As a student, I tried to be all things to all people. There was no "label" for it at the time, but I was a candidate for compassion fatigue. I felt I had allowed a patient to die because I was not there to feed him. I took home patients' laundry and I did everything above and beyond the call of duty to provide care and service.
Tips to Cope With Compassion Fatigue
Are you too compassionate? Do you find yourself over-involved? Do you avoid self-care? Do you have problems coping with work/home/life balance?
Perhaps it is time to try yoga, massage, meditation, or tai-chi. Some facilities have onsite relaxation or respite centers where staff may unwind. They may offer Reiki, light massage, or a healing touch treatment. If an entire area cannot be designated, perhaps a room can be transformed by adding soothing colors to the walls and providing calming music, a waterfall, and comfortable seating.
Can you be too compassionate? The answer, sadly, is yes. As professionals, it is critical to reach a balance between work and home, to know when to say no, to live your own life. Think back to the start of your nursing career, when there was time for compassion and time for you. Let's recreate that scenario and develop meaningful, engaging, and rewarding relationships for our patients while allowing time to care for ourselves.

Did you find this article interesting? If so, we invite you to read more blog posts by Sharon:
Life Is a Balancing Act for Continuing Your Education
What is this thing called stress?
About the Author
"Life Balance…it is what I do and who am—I work with organizations and individuals that want to learn how life balance can Reduce your stress, Reclaim your life, and Reach your goals."

Sharon is an energetic, motivating and highly skilled professional speaker and author specializing in work/life balance. After all, she wrote the book. She is the founder of SharonMWeinstein, an LLC and two not-for-profits. She holds the coveted Certified Speaking Professional (CSP) designation, the highest earned international recognition for professional speakers. This makes her one of only 12% of all speakers to hold this designation and one of only 22 nurses in the world with this credential. Visit her website at www.sharonmweinstein.com.
The views expressed in this article are solely those of the author and do not represent the view of Purdue Global.