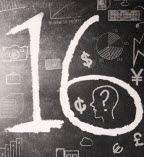 Are you considering pursuing a new career path? Make sure you consider the many factors that come into play. While you want to choose an occupation that you will enjoy, it is also important to evaluate other issues, including work-life balance, pay, and job security.
To help you in your career journey, we have a compiled a list of jobs that are projected to experience both dramatic growth and low unemployment rates.
The five jobs detailed below all share one very positive statistic: according to the Bureau of Labor Statistics, they are expected to exceed the 9% projected growth rate for all American jobs from 2014 to 2024.
Projected Growth Rate 2014-2024: 21%
What Do They Do? These analysts work in an exciting and cutting-edge field as they assess and design computer systems while implementing strategies to improve the systems' efficiency. These experts juggle a wide array of responsibilities for the organizations that employ them, bringing information technology (IT) and business together in one synergistic force. As companies in virtually every industry increasingly rely on the functionality of their IT processes, analysts will be needed to ensure that the systems stay up to date with the newest computer technology.
Interested in this career? Check out Purdue Global's IT resources here.
Projected Growth Rate 2014-2024: 16%
What Do They Do? Registered nurses, or RNs, are crucial players in today's health care system.* Working closely with doctors and other health care specialists, registered nurses provide a wide spectrum of medical care, including the administration of medication and treatment, patient education, performing diagnostic tests, and analyzing the results. Due to the recent enactment of legislation like the Affordable Care Act, the accessibility of health care services has increased drastically, consequently creating a greater demand for nurses to participate in the treatment of individuals who were formerly uninsured. Furthermore, the aging baby boomer population, coupled with longer life expectancies overall, will likely help maintain a steady demand for registered nurses.
Interested in this career? Check out Purdue Global's nursing resources here.
Projected Growth Rate 2014-2024: 30%
What Do They Do? Personal financial advisors work closely with their clients to analyze their financial needs and goals, and aid them in planning and making savvy decisions regarding their money, investments, insurance, and other aspects of their financial life. The demand for these professionals is projected to grow dramatically, as the aging baby boomer population begins to retire and seek counsel in maintaining their economic security. Improvements in health care and technology have led to longer life expectancies, which means that demand for financial advisors will likely continue to grow as individuals plan for longer retirements.
Interested in this career? Check out Purdue Global's business resources here.
Projected Growth Rate 2014-2024: 18%
What Do They Do? With today's reliance on technology comes the corresponding need for measures to keep data secure. Information security analysts devise and execute plans to protect an organization's computer systems from hackers. As cyberattacks are becoming a frequent and menacing occurrence, these analysts strategize to stay a step ahead of any threat. With a shift toward electronic systems and "the cloud" to house confidential documents for organizations like federal and state governments, law firms, and hospitals, the employment of cybersecurity experts will be crucial to preserve order and security.
Interested in this career? Check out Purdue Global's IT resources here.
Projected Growth Rate 2014-2024: 17%
What do they do? Medical and health services managers, also known as health care administrators, are responsible for the development, coordination, and implementation of health services. Jobs include working in hospitals and nursing homes, managing a facility, running a specific clinical department, and overseeing a group physician medical practice. Ensuring compliance with ever-changing health care regulations, federal programs (Medicare and Medicaid), laws, and new technology is a top responsibility. There is an increased need for this job as baby-boomers age and people remain more active later in life.
Interested in this career? Check out Purdue Global's School of Health Sciences here.
Finding or changing a career can be an exciting and stressful time. While you are doing your research, consider whether you will need additional education to enter your chosen field. If you have other obligations and commitments such as a family and/or a full-time job, you may want to consider earning a degree online to help you secure one of the top jobs of the future!
Purdue Global cannot guarantee employment or career advancement.
National long-term projections may not reflect local and/or short-term economic or job conditions, and do not guarantee actual job growth.


Did you find this article interesting? If so, share it!


And if you are considering pursuing higher education we invite you to find out more about Purdue Global's programs and explore our undergraduate and graduate degree offerings.