AU-ABC Program
Air Force University Associate to Baccalaureate Cooperative (AU-ABC)
Purdue Global partners with Air University to help airmen and women continue their education to receive a bachelor's degree. The Air University Associate-to-Baccalaureate Cooperative (AU-ABC) Program was launched by the Air Force to assist graduates of the Community College of the Air Force associate's degree program to apply their existing credits toward a bachelor's degree program.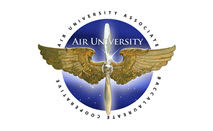 The transfer of a CCAF associate's degree could provide up to half the credits needed to obtain a bachelor's degree. Please note that you must meet eligibility requirements for credits transferred. Purdue Global participates in the AU-ABC program for the following degrees:
Corrections
Criminal Justice
Fire and Emergency Management
Fire Science
Health and Wellness
Health Care Administration
Health Science
Liberal Studies
Nutrition Science
Servicemembers can find information about Purdue Global and the Air Force University ABC program on the AI Portal. If you reside in Florida, Maryland, or Minnesota, you may need to complete additional state-required courses.
If you would like to enroll in the AU-ABC program at Purdue Global, speak to an Admissions Advisor at 877-757-8188. Explore general admissions requirements.
For current military members, tuition is reduced to $165.00 per quarter credit and technology fees are waived. Learn more about tuition and fees.

The appearance of U.S. Department of Defense (DoD) visual information does not imply or constitute DoD endorsement.