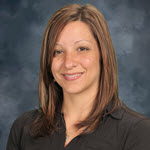 Jessica Isnetto
Dr. Jessica Isnetto is a full-time faculty member with Purdue Global (formerly Kaplan University) School of Nursing. Dr. Isnetto has been with Purdue Global since 2013. Dr. Isnetto teaches a variety of MSN courses including Women's Health Focus and the final NP clinical course. Some of Dr. Isnetto's other responsibilities include curriculum review and development, service on the Academic Policies Committee and participation in program growth and development.
Dr. Isnetto has taught RN students in various clinical courses and has been a preceptor for ARNP students for multiple academic institutions. Dr. Isnetto's clinical practice and research focus is in women's health. Additionally, she has worked in various areas of clinical nursing practice including NICU, OB-GYN, wound care, and oncology.
Dr. Isnetto attended University of Florida for her Doctor of Nursing Practice Degree. Dr. Isnetto also holds a Master of Science in Nursing and a Bachelor of Science in Nursing from the University of Central Florida. Dr. Isnetto started her career in Nursing with an Associate Degree in Nursing from Daytona State College. She is certified as a FNP by AANP as well as holds certifications as an LNC and graduate nursing and health professional educator.