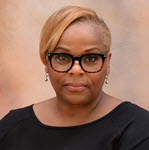 Debra Langham
Dr. Langham joined Purdue Global (formerly Kaplan University) as online part-time adjunct faculty in 2015 and was advanced to full-time adjunct status in 2016. She was also promoted to the role of course lead faculty in 2016.
Her responsibilities include collaborating with online students daily, in order to provide integrity, support, knowledge, and positive results. Additionally, Dr. Langham partners with other faculty members to collectively identify and provide the necessary material to accommodate the student learning experience.
Prior to joining Kaplan University (now Purdue Global), Dr. Langham participated in online teaching for five years in the areas of adult health promotion, community health nursing, care of the aging adult, advanced health assessment, advanced pharmacology, and advanced pathophysiology. Her research interest included a scholarly project referred to as "Effectiveness of a Type II Diabetes Mellitus Self-Management Treatment Protocol" with a focus on self-care management of type II diabetes.

Dr. Langham is a family nurse practitioner with over 30 years of experience in the health care field and has experienced a variety of settings across the lifespan. She started her nursing career as a licensed practical nurse in 1982. She currently holds a Doctor of Nursing Practice degree from the University of Alabama at Birmingham. She obtained her nurse practitioner certification through The American Nursing Credentialing Center (ANCC). In addition, she received a Master and Bachelor of Science in Nursing from the University of South Alabama in Mobile, Alabama. She is currently licensed in Alabama, Oklahoma, and Iowa.