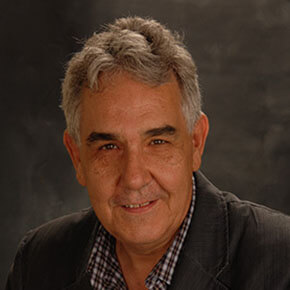 Stephen Savage
Stephen obtained his first degree in economics from Dalhousie University in Halifax, Nova Scotia, in 1979, and followed that with a master's degree in information technology education in 1999. He has been involved in higher education since 1999 on both a full- and part-time basis.
Stephen has been directly involved in executing IT projects since 1984. He combines his business expertise with technology as a business process/IT analyst. Some of his former clients include Hostess Frito-Lay (Canada), Baby Universe (online retail), Ontario Hospital Association, and The National Hockey League Players' Association, as well as many others. He says he likes to think of himself as a "grizzly veteran" of the efforts to improve the delivery of IT and the development process, through 30 years of experience in the field.
Dean's Message:
Stephen is interested in advances in application development methodologies such as "Agile," effective use of high-performance teams in IT projects, and IT architecture and design. He is proficient in technologies such as Java and Microsoft .Net programming, SQL Server and Oracle DBMS, the Microsoft Dynamics CRM development platform, and mobile development. He is very interested in the promise of HTML 5.0 and cloud-based interoperable systems and standards.
He endeavors to bring his real-world experiences directly into the classroom, believing that it is necessary in providing students with an enhanced perspective, motivation, and understanding of real world issues, challenges, and opportunities.
In the past few years Stephen has been working with a team that is deeply involved in the research, design, and development of a new learning management system combined with a collaboration support platform. This new system is designed from the ground up to deeply engage students by working to address many aspects affecting their intrinsic motivation. The system relies on the pedagogical foundation of strengthening social and collaborative interactions. It integrates an evaluation framework, seamlessly allowing learners to gain continuous and broadly based feedback on their progress. It stresses active and collaborative learning approaches and uniquely repositions the roles that faculty may utilize in the learning process. Stephen is happy to show and discuss this initiative and welcomes your questions/feedback.
Stephen's main interests, beyond technology and education, center on broad spectrum research of business, economic, and social trends relating to IT. Stephen's hobbies include economics, politics, environmental issues, ethics, innovation, patent and copyright reform, emerging energy technologies, golf, cooking, literature, and travel.
Hard to pin down, Stephen lives part of the time in Lima, Peru, and part of the time in various locations within Canada.
Education:
Master of Information Technology Education, Dalhousie University, Halifax, Nova Scotia, Canada
Bachelor of Arts (Economics), Dalhousie University, Halifax, Nova Scotia, Canada
Diploma in Business Computer Programming, Nova Scotia Institute of Technology, Halifax, Nova Scotia, Canada