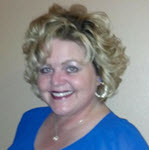 Jennifer Claire
Jennifer Claire is a faculty member who has worked with the School of Health Sciences since early 2007. She is an active member of numerous committees throughout Purdue Global (formerly Kaplan University) and feels her fondest is the position of faculty advisor for the Purdue Global American Medical Technologist Student Society. She loves interacting with students, helping them achieve their goals, and encouraging them. She was honored to be awarded Kaplan University (now Purdue Global) Outstanding Faculty in 2011 and the School of Health Sciences Outstanding Faculty Award in 2013.
Prior to working at Purdue Global, she taught health science and medical assisting at various colleges and career schools. Since high school, Ms. Claire has been involved in the allied health field, starting as a nursing assistant, medical assistant, and then holding the position of office manager at many medical practices.
Ms. Claire obtained Master of Science in Health Education from Touro University, a Master of Science in Public Health from Trident University International, a Bachelor of Science in Psychology and Social Sciences from Chapman University. She also holds a graduate certificate in Law and a post-bachelor paralegal certification, and is a Certified Allied Health Instructor through The American Medical Technologist Society.