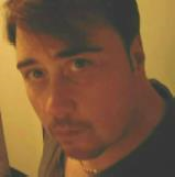 Christopher Magnuson
Christopher Magnuson, PhD, joined Purdue Global (formerly Kaplan University) as a part-time instructor in 2012 and was promoted to full-time adjunct instructor in the Department of Humanities and Social Sciences in 2015. He has taught several of the department's courses and now exclusively teaches the CS 204: Professional Presence course.
Dr. Magnuson's research is focused on people who are underserved in the medical community. He is also interested in pedagogy for adult learners and understanding how a stressful social environment affects cognition.
Christopher earned his master's degree in community psychology with a focus on medicine, society, and culture at Springfield University. He received his bachelor's degree in psychology at Upper Iowa University.
He enjoys working with people who have a vested interest in changing the world through education and believes that one should do and enjoy work that is both interesting and challenging.
When he is at home in Wisconsin, Dr. M. relaxes best by taking long walks by Lake Michigan with his canine pal, Timmy.