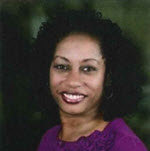 Cyndie Shadow
Cyndie has a strong background in campus operations, having served as an executive director and campus president for Anthem Education Group, Education Management Corporation (Art Institutes), and University of Phoenix. In addition to serving as a campus executive director and president, Cyndie has served as a faculty member.
Cyndie received a bachelor's degree in political economy and East Asian studies from Princeton University and an MBA from Golden Gate University. She is currently enrolled in a PhD program at Walden University which she anticipates completing in 2016.
Cyndie is originally from the Washington, DC area and currently resides in Bowie, Maryland with her family.