Purdue Global Mid-Atlantic Locations
Purdue Global's Maryland locations in Hagerstown and Rockville combine online learning with career-focused programs, flexible schedules, and faculty members with career experience in the subjects they teach. The state of Maryland has set a goal for 51% of the state's workforce to have a higher education credential by 2025. Purdue Global is helping the state meet that goal with graduates who are prepared for careers in major growth industries.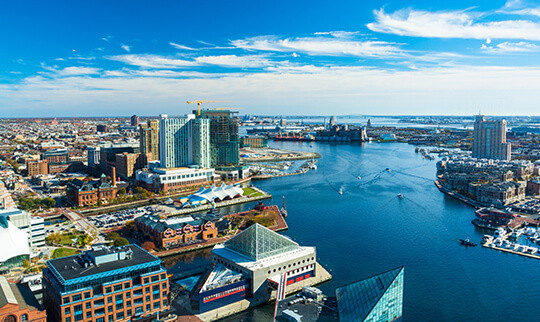 World-Class Education Solutions for the Mid-Atlantic Business Community
Purdue Global has partnered with several organizations to provide affordable and accessible education solutions to working adults in the Mid-Atlantic region to support the state of Maryland's mission to have a more educated workforce by 2025.*
Start With Del Tech; Finish With Purdue Global
Explore opportunities for a shorter degree path via transfer credits and credit for experience. As a Delaware Technical Community College student, you could apply your associate's degree credits toward a Purdue Global bachelor's degree.†
Purdue Global, ManTech, and You: a Great Partnership
Purdue Global has partnered with ManTech to help prepare employees for the Certified Information Systems Security Professional (CISSP) and Certified Ethical Hacking (CEH) certifications. We offer ManTech employees an opportunity to earn a degree with 100% tuition covered to further their educational and career goals.
Maryland
Maryland Locations in Hagerstown and Rockville
Our Hagerstown location has long been recognized for its achievements in the local business community. Situated on 7.5 acres, the campus is just minutes from the intersection of I-70 and I-81. About an hour south, the Rockville location functions as a satellite facility that offers student support services and hosts meetings and training sessions by community employers.
Purdue Global offers relevant programs in many of the nation's fastest-growing career fields, including IT programs in cybersecurity and cloud computing.‡ Maryland ranks among the top 10 states as a cybersecurity jobs leader.§ Our Hagerstown location supports a variety of student life activities to help you further your personal and professional goals. We provide comprehensive career support, including interview preparation and resume reviews.
Why Choose Purdue Global in Maryland?
With so many technology employers and contractors that support federal agencies located in Maryland, there is a significant demand for a workforce with strong technology skills. Purdue Global provides innovative programs in IT, cybersecurity, and cloud computing. We also offer accelerated ExcelTrackTM programs that allow you to complete your degree at your own pace. Purdue Global provides tuition reductions for active-duty servicemembers, their spouses, and veterans.
Follow Purdue Global in Maryland on Facebook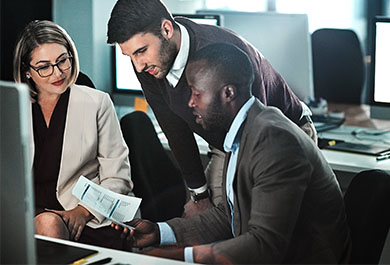 Hagerstown
18618 Crestwood Drive
Hagerstown, MD 21742
301-766-3600
800-987-7734
Rockville
1390 Piccard Drive, Suite 100
Rockville, MD 20850
301-258-3800
888-561-4343
Mid-Atlantic News and Events
Information Technology
Check out our newest IT degree: Bachelor of Science in Cloud Computing and Solutions.
Learn More
SHRM Prep Course
The Hagerstown location offers exam prep courses to help HR professionals prepare for SHRM certifications.
Learn More
Read More
Our Students Succeed

Purdue Global's online program has been the perfect fit for me; the online coursework and support have been amazing.

Randall Leroy Bittinger
BS in Fire and Emergency Management#
NOTES AND CONDITIONS
†Purdue Global does not guarantee transferability of credit. Future transfer credit savings are subject to review and the academic policies of Purdue Global. See the University Catalog for Prior Learning Assessment policy.
‡Purdue Global cannot guarantee employment or career advancement.
#This testimonial was obtained by Purdue University Global. The views and opinions expressed are those of the individual; student experiences may vary.