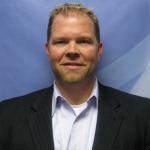 Jason Lemon
Jason Lemon is the director of business development at Purdue Global in Lincoln, NE, where he has been a lifelong resident. Jason earned his degree in communication studies from the University of Nebraska in 1997. After receiving his degree he explored opportunities in property management, mortgage lending and eventually became the managing director of a national recruiting and staffing firm.
In the spring of 2010, he was appointed as the director of Career Services at Purdue Global (formerly Kaplan University). Within 8 short months he ascertained the highest placement rate in the school's history as well as second highest in the nation. Three months later his efforts were rewarded by being named Director of Career Services of the Year.

Through his community involvement, Jason has had the opportunity to volunteer and fundraise for LPS, Junior Achievement, Cedars Home for Children, Center Pointe, People's City Mission, Center for People in Need, SIFE, Mad Dads as well as Campaign Volunteer for City Councilman Doug Emery . He also is a member of LHRMA, Lincoln Chamber of Commerce, Go Lincoln Go, Lincoln Independent Business Association and Professional Networking Group where he is the owner and CEO.

Jason has the distinct honor of being the yearly emcee at the Nebraska Grocery Industry Association's Legislative reception and dinner since 1997. He has also been nominated for the Lincoln Business Journal's 40 under 40 Award.