Welcome to the Lewiston Campus
We are committed to your future success.
Learn how you could earn a college degree and be on the move toward a satisfying, rewarding career at Purdue Global–Lewiston Campus.
Growing the Campus in Lewiston
In 2003, Andover College added an instructional site in Lewiston, Maine. The first class was enrolled in 2004, and enrollment grew rapidly. In 2010 Lewiston became a branch campus of Kaplan University (now Purdue Global). The Lewiston campus offers students a choice of associate's and bachelor's degrees in legal studies, business and management, and many other fields.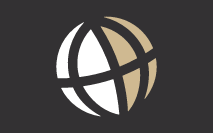 Lewiston, Maine Campus
When you attend Purdue Global in Lewiston, Maine, you get a convenient location that is close to major highways such as Route 202, Route 4, and the Maine Turnpike. We are located in the southern gateway district of downtown Lewiston near the Public Theatre, Oxford Networks, and Northeast Bank. Local transportation is provided by the City Link bus system and there is an abundance of parking nearby in the city garage, Purdue Global parking lot, and various other locations.
Why Purdue Global–Lewiston Campus?
We strive to deliver a best-in-class educational experience with an unmatched commitment to your success. We understand that the decision to continue your education could help take your career to the next level. That's why we pride ourselves on being an outcomes-focused institution that offers relevant programs in many of the nation's fastest-growing fields. From day one, our curriculum will help you develop the skills to pursue a new career or advance in your current career.*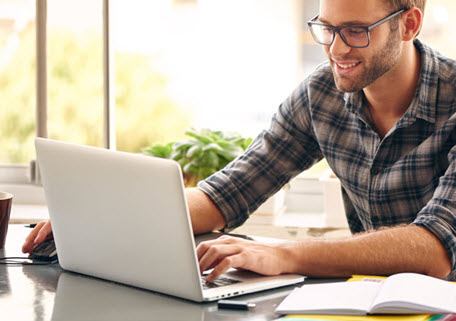 Student Life at Lewiston, Maine Campus
We offer a variety of student life activities that could help you further your personal and professional goals.
APPEAL: This club is for paralegal students who are interested in taking their learning beyond the classroom. APPEAL organizes seminars and presentations on various legal topics as well as field trips to court, exposing students to the practical aspects of the law they study in their courses.
Phi Beta Lambda: This association is for students who are interested in careers in entrepreneurial or business-related fields. Through co-curricular activities, the association strives to build competent business leaders; aims to increase understanding of American free enterprise; encourages scholarship and the establishment of career goals; promotes financial education and civic service; and helps its members develop character and self-confidence.
Expand to Learn More
Maine Graduation
The Maine Graduation Ceremony will be held in Portland, Maine, on June 9, 2018. Graduates from any of our online programs or Purdue Global campuses who want to participate in this ceremony are welcome to attend.
Educational Alliances
Purdue Global's Maine campuses work closely with local employers.
Educational Alliances
Office of the Registrar
Students may contact the Registrar Office for transcript requests and more.
Contact Us
Student and Alumni Testimonials