About the Indianapolis Campus
Going Back to School Doesn't Mean Going It Alone.
We offer the support you need to pursude your academic goals, as well as flexibility that allows you to study on your own schedule. Courses are taught by professors with real-world experience to help you prepare for today's job market.* In addition, our online community provides you with a forum to seek guidance from fellow classmates and advisors.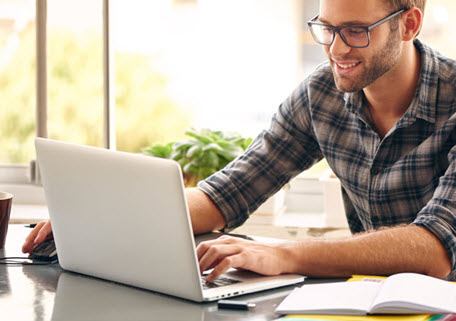 Skills for Today's World
When you enroll in Purdue Global, you can prepare to meet the demands and challenges of the working world. We know employers want educated and experienced employees who can hit the ground running. At Purdue Global, our graduates are exactly that and more.
A University That Is What You Need It To Be—Full of Options.
Whether you have home responsibilities, work commitments, or are a recent high school graduate, our campus in Indianapolis offers an educational experience that is designed to meet your wants and needs awaits you. Purdue Global's career-focused programs combine flexible schedules and professional instruction to create a rewarding learning experience designed to assist students in developing professional attitudes, values, skills, and strategies that foster success in their careers and in life.
Indianapolis, Indiana Campus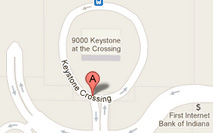 The Indianapolis campus is conveniently located off of I-465 on the northern side of Indianapolis, behind the Fashion Mall. Offering plenty of parking, we are also close to major bus lines with numerous restaurants and shopping centers nearby.
Indianapolis is the largest city in Indiana and serves as the state's capital city. Several major corporations call Indianapolis home which could provide opportunities for you to apply your education in the area after graduation.


9000 Keystone Crossing, Suite 800
Indianapolis, IN 46240
Tel: 317-208-5311
Tel: 888-561-4343
Career Services at Purdue Global
Your success is important to us, so our Career Services department is readily available to assist you with your individual career planning. We also provide guidance in any of our offered career programs.
Your success beyond the classroom is important to us. We offer individual career planning and assessments to help you craft the most effective employment search strategies. Learn to write effective cover letters and resumes and sharpen your interviewing skills so that you can make a favorable first impression with prospective employers. We can also guide you in identifying job openings by using local newspaper classified ads and by searching the Internet.
Ongoing Career Services
We offer services such as professional development training and career planning resources and assistance. Even after you are employed, you may contact the school for assistance with updating resumes and use the resources available in the Career Services department.
Part-Time Jobs
Many students work on a part-time basis during school to help finance their education. If you require assistance in securing part-time employment while attending classes, the Career Services Department will make every effort to assist you in your search.