Ways to Save
Get Further, Faster, for Less
Purdue Global offers you a number of ways to save time and money on your degree.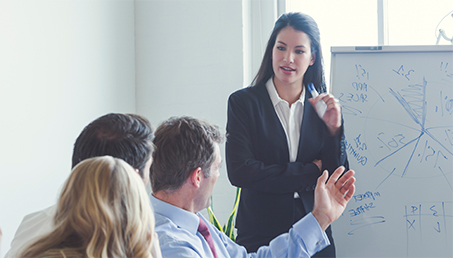 1. Maximize the credits you've already earned
Most of our programs include a large pool of open electives. That means you're more likely to transfer in your prior credits.
2. Get credit for work experience or military training
Prepare a portfolio and have our faculty review it to see how many credits apply. On average, students earn 30 quarter credits atoward their degree and save an average of $9,000 on tuition.*
3. Test out of courses you've already mastered
If you've got the skills, you shouldn't have to sit through the class. Purdue Global believes your time is better spent building new career skills.
NOTES AND CONDITIONS
*In 2017, incoming Kaplan University students who passed EL206 and submitted a portfolio for evaluation earned an average of 31 quarter credit hours toward their Kaplan University undergraduate degrees. Based on these experiential learning credits, tuition savings for nonmilitary students were on average $10,001. Note: these data were reported prior to the March 2018 purchase of Kaplan University by Purdue University and subsequent creation of Purdue University Global. Tuition savings calculated as 31 quarter credit hours x standard tuition rate of $371.00 = $11,501.00 - $1,500.00 course fee = $10,001. Savings for students vary depending on the student's individual prior learning experience. Savings for 2017 incoming military students who passed EL 206 and submitted a portfolio for review ranged from $5,940.00 to $8,280.00. Eligible college credits articulate into Purdue Global undergraduate degree plans. Purdue Global does not guarantee that students will earn any particular number of credits or achieve any particular savings. Future experiential credit savings are subject to review and the academic policies of Purdue Global. See University Catalog for Prior Learning Assessment policy. See www.purdueglobal.edu/paying-school/tuition-fees.aspx for course fee refund policy.