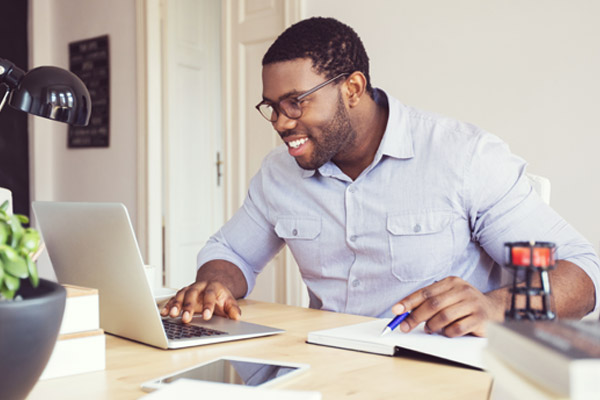 October 28, 2016 | Kerrie Houchens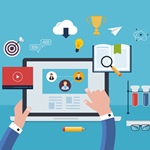 Open Educational Resources (OER) defined: "OER are teaching, learning, and research resources that reside in the public domain or have been released under an intellectual property license that permits their free use and re-purposing by others. Open educational resources include full courses, course materials, modules, textbooks, streaming videos, tests, software, and any other tools, materials, or techniques used to support access to knowledge." ("Open Educational Resources," n.d., para.2).
So what does that mean for Purdue Global?
Purdue Global offers Open Educational Resources in the form of no-cost open learning courses. Since 2012, Purdue Global has created open-access versions of some of the University's most popular first-term/early-term courses, such as CMO107: College Composition I, CMO220: College Composition II, and CSO204: Professionalism—Theory and Practice in the Global Workplace, to name a few.
What are the benefits of open courses?
These open learning courses are free, self-paced, and faculty supported, mirroring the traditional Purdue Global course. Some open learning courses offer a traditional Assessment of Skills and Knowledge in the event a student is seeking to obtain college credit for the course.*
Trends in OER
There are several notable user trends illustrating how educators, students, and learners are employing OERs to accomplish a variety of scholastic goals.
People who are neither teachers nor students in formal programs access OERs primarily to enhance their personal knowledge.
Students who access OERs do so mostly to complement a course they are taking, to enhance personal knowledge, and to plan their course of study.
Teachers who access OERs do so mostly to plan or prepare a course, enhance their personal knowledge, or learn about topics related to their research.
What's next for OERs at Purdue Global?
Purdue Global now offers its first-ever open degree program through Open College, utilizing many OERs―the Associate of Science in Professional Studies and the Bachelor of Science in Professional Studies.
Through Purdue Global's professional studies programs, students create their own pathways to reaching goals through a variety of open educational materials and courses, both from within Purdue Global and outside.
These unique programs offer the following:†
Designed to allow creation of a program that meets professional and personal interests
Offers flexibility in choosing elective courses alongside required general education coursework
Applies to a wide variety of possible career outcomes based on student interests
Offers flexibility through an Individualized Learning Plan (ILP)―a customizable degree plan that allows maximization of transfer credit, open courses, course assessments, and other OERs
For more information on Purdue Global's open degree programs, including applicable tuition rates and fees, please visit www.purdueglobal.edu/degree-programs/professional-studies/.
---
---
Your Path to Success Begins Here
Learn more about online programs at Purdue Global and download our program guide.
Request Information