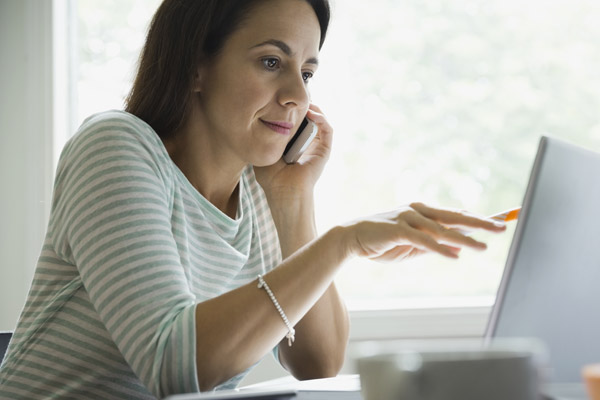 November 25, 2015 | Purdue University Global
In November 2015, Purdue Global held a Facebook Live webinar to help community college students understand how to earn a bachelor's degree with Purdue Global. Following is an edited summary of that webinar.
Today we will discuss:
How your transfer credits, work experience, and military service can save you time and money on your bachelor's degree at Purdue Global
Options to personalize your degree plan to best fit your career goals
Online and onsite support for your academic goals
The theme today centers around what's important to adult learners. Your time is valuable, and the speed to achieving a bachelor's degree is very important. What's possible for you?
To that end, we've assembled a great group of academic leaders from a variety of fields:
Dr. Keith Smith, Dean of the School of Health Sciences
Dr. Marilyn Wideman, Dean of the School of Nursing
Dr. Miranda Brand, Associate Dean of the College of Social and Behavioral Sciences
Dr. Cathy Hochanadel, Associate Dean of the School of Business
Micaela Davis, Director of Admissions, Cedar Rapids campus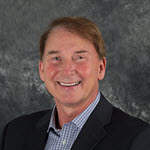 Keith Smith Discusses Transfer Credits
Dr. Keith Smith: About three years ago, we reformatted our bachelor's degree programs in the School of Health Sciences to fit for community college graduates who attend an institution with a Purdue Global articulation agreement. The opportunity here is: You can stay in your community college, where you're already comfortable and where you know your instructors and the systems. You could progress through your third year and earn up to 86 semester credits which could then be transferred into a Purdue Global School of Health Sciences bachelor's degree program.*
A few points to highlight here:
We will capture those credits for you, so there will be no duplication of effort (which often happens in a four-year transition).
The articulation process is designed to be straightforward, clean, and transparent.
Also, ours is an online program—so it's accessible and convenient. We provide you with excellent faculty and some great competencies and internship opportunities, so you can get your feet wet in a specific field. In addition, our online courses are available virtually anywhere you have access to the Internet and offer the flexibility to study on your schedule.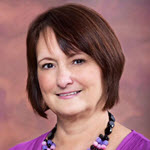 Marilyn Wideman Discusses Nursing and the RN-to-BSN Program
Dr. Marilyn Wideman: Let's begin with three important things about our nursing programs as a whole:
Our programs are developed and taught by experienced nurses for nurses.
All our programs are focused in areas of growth and demand within the field of nursing.
All the course content, regardless of what degree you're pursuing, is relevant to today's health care environment.
We offer an RN-to-BSN program and a Master of Science in Nursing. And with our master's degree, you can specialize in one of four pathways:
Adult-gerontology nurse practitioner
Family nurse practitioner
Executive leader
Nurse educator
We also offer a Doctor of Nursing Practice.
All of these programs are structured to offer maximum flexibility, which is perfect for busy working nurses, regardless of what shifts and days of the week that you work.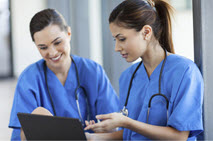 The RN-to-BSN: Customize Your Degree at the Bachelor's Level
When you come to us with an associate's degree in nursing, you can transfer those 90 credits into your bachelor's degree.† And the other important thing to know, if all you need are the RN-to-BSN courses, you could finish in five 10-week terms, if you take two courses per term. And the program is not repetitive or redundant of anything that you've already learned at your associate's degree level.
And we have something here that sets us apart: You can customize your degree at the bachelor's level. What does this mean?
It means that everyone doesn't take all of the same courses; you can choose two nursing electives based on your level of interest or where you're already working.
These electives are diverse: hospice and palliative care, holistic nursing, case management, transcultural nursing, ambulatory nursing, and faith community nursing.
Or, you could say, "I don't want to do any of those six, because I know I eventually want to get a master's degree." In that case, we will let you take two master's-level courses in lieu of one of those electives.
So when you start on that master's degree, you're already a little bit ahead, potentially saving you time and money.
About ExcelTrackTM
Purdue Global also offers an ExcelTrack™ Bachelor of Science in Nursing. This means you can move through the courses at your own pace, taking as many classes as you want per term versus being in 2 courses per term (full-time study) in the traditional program. ExcelTrackTM offers the opportunity for you to leverage what you already know and move quicker through the coursework. You have a choice in the RN-to-BSN: the traditional online model or ExcelTrack™'s accelerated degree.
Your Success Is Our Priority
Finally, yes, these are online classes, but they're highly interactive. We have health care simulation within the online courses. Faculty members are all experienced RNs who have worked in a variety of health care settings. Your learning and success is our top priority.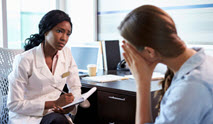 Miranda Brand Discusses the College of Social and Behavioral Sciences
Dr. Miranda Brand: We offer a variety of degrees in the College of Social and Behavioral Sciences, including more than 13 bachelor's degrees in four main areas: legal studies, public safety, early childhood communication, and psychology. Today I'm going to focus on our psychology degrees.
Psychology
We offer three distinct Bachelor of Science in Psychology programs:
Bachelor of Science in Psychology in Applied Behavior Analysis. One of the unique aspects of our program is that you will have the opportunity to complete a sequence of classes that have been verified by the Behavior Analyst Certification Board® Inc (BACB) as meeting the coursework requirements for eligibility to take the Board Certified Assistant Behavior Analyst® Examination.‡
Bachelor of Science in Psychology in Addictions. We have recognition through NAADAC, which is the Association for Addiction Professionals, as an approved education provider. We also have programmatic accreditation through the National Addiction Studies Accreditation Commission (NASAC). When a student graduates from our program, they will have completed the coursework required to sit for the National Certification Commission for Addictions Professionals' (NCC AP) National Certified Addiction Counselor, Level I and II certification examinations.§
Bachelor of Science in Psychology in Industrial/Organizational Psychology. There aren't any required professional certifications to work in this field, but with this degree, you could work in a variety of settings—human resources, leadership within a nonprofit or for-profit organization, employee training and project management.
Cathy Hochanadel Discusses Business and the Bachelor of Science in Business Administration
Dr. Cathy Hochanadel: Within the School of Business we offer associate's degrees, bachelor's degrees, and master's degrees in various areas including business administration, accounting, finance, and management and leadership. Today I'm going to focus on our Bachelor of Science in Business Administration (BSBA). Some things of note:
We have 14 concentrations available within the BSBA program. This program focuses on communication skills, critical thinking skills, marketing, human resources, operations, finance, and accounting. You can also focus on the specific concentration that you choose.
At the end of a program, you'll complete a capstone course, which allows you to apply the concepts you've learned to real-world business management scenarios.
The BSBA has received programmatic accreditation from the Accreditation Council for Business Schools and Programs (ACBSP).
Purdue Global also currently offers ExcelTrack™ bachelor's degree or MBA.
Let's highlight a few concentrations within the BSBA:
Human resources. Our human resources concentration is for students who are interested in the policies, practices, and systems that influence employee performance and satisfaction. Our students study employment and staffing, training and development, employment law, compensation, and strategic human resource management. The Society of Human Resource Management has acknowledged that our Bachelor of Science in Business Administration with a career focus area in human resources fully aligns with SHRM's HR Curriculum Guidebook and Templates.
Marketing. Our marketing concentration appeals to creative students who want to engage with customers, manage communication, and move products from producers to consumers. These students study marketing segments, audience targeting, the consumer research process, data collection and other marketing opportunities.
Supply chain management and logistics. This concentration exposes students to key processes of supply chain management and logistics: planning, management, all the activities involved in sourcing, conversion, logistics management, as well as all of the information systems that support these areas. Students develop an understanding of procurement, maintenance, transportation of materials, facilities, and personnel.
Micaela Davis Discusses Transfer Credits and Student Support Services
Micaela Davis: The first thing I want to discuss is transfer credits and what we call "articulation mappings." How this works:
First: Purdue Global has articulation mappings with many community colleges across the country. If your community college has a mapping set up for the degree you are currently earning or earned, it will show a mapping of which courses will transfer to Purdue Global and which courses you have remaining to finish your bachelor's degree. This gives you an idea of how much longer it'll take for you to finish the bachelor's program.
Second: If your community college does not have an articulation mapping in place yet with Purdue Global, the other option is to have an audit completed. You will work with an Admissions Advisor and, once we receive your transcripts, the advisor works closely with the Registrar's Office to determine the amount of credits that will transfer over.†
Third: Once that audit is complete, we will give you a list of courses that will transfer and a breakdown of which courses you have remaining to finish your Purdue Global degree program. It will also give you a timeframe on how long this will take.
Credit for Work and Military Experience
Purdue Global has a couple options for students to earn credit toward their undergraduate degree based on their past and present work experience. LRC 100: Learning Recognition is a portfolio-based project that can help determine whether the learning, as described and documented, is equivalent to college-level learning. This could translate into credit to put toward your Purdue Global undergraduate degree.#
There are also articulation mappings created for past or present military service members for many programs. We will see if there's a mapping already created for a program that fits your career goals, giving you some good options for transfer credit.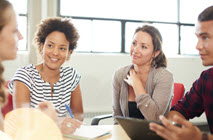 Can an online environment really foster relationships with professors and other students?
Keith: I've taught both on online and on-ground for close to 20 years now. I love both formats, but one thing I can assure our audience of is this: The instructor can develop a community of learners, whether it's face-to-face or online. I still have contact with a number of my former students who were in online courses with me. So, though they are different environments and a different mode of delivery, there are strong opportunities to build helpful relationships with your instructors and other students.
Cathy: My instructors are accessible to students by phone, text, and email. I have instructors who communicate with students through Twitter. It really depends on the instructor, but they're really open to having that ongoing relationship.
Marilyn: Last night when I got home, I had an email from one of my past online doctoral students in regards to an article we wrote together. We just got news that it was accepted. This speaks to the level of engagement we have with students. Our colleagues are focused on your success. Any way that we can help, please reach out to us with your personal questions and needs.
Are you ready to complete your degree?
Contact us today to learn how you can reach your education and career goals while maintaining a busy life. Purdue Global is dedicated to your success.