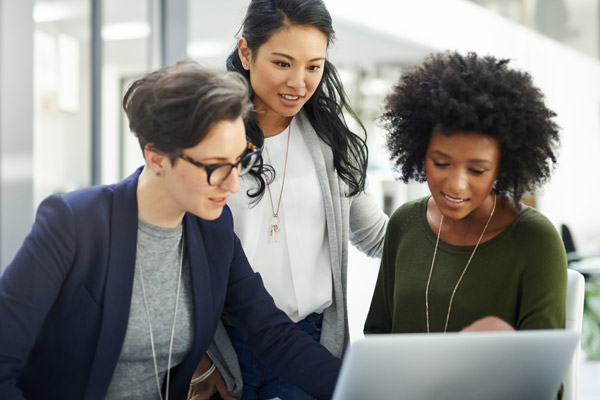 March 17, 2015 | Elizabeth G. Donnellan
"How do we make a difference How do we change the world?" these questions hang heavy in classrooms around the world. Students and their teachers grapple with notions of volunteerism, altruism, and heroism, ultimately deciding that while everyone should try, only a few will succeed in creating sweeping change. Examples of such change makers include Martin Luther King Jr. and Mother Teresa. However, the focus should be on the countless individuals who work tirelessly to help others make qualitative changes in their lives. Many of these quiet heroes are women who never intended to create large-scale change—who never considered a career in social service. While some of these women became famous for their efforts, many do not. Yet all manage to leave their indelible mark on society and on the individuals whom they help.
Most people have heard of Clara Barton and her efforts to found the Red Cross. She trained as a teacher in the 1800s during a time when the field was dominated by men and then worked for the government. During the Civil War, she was surrounded by wounded soldiers who needed beds and medical attention. However, there were long delays in receiving supplies and treatment. Many of the wounded warriors were former students of hers. Watching them was unbearable to her, so she decided on action. She made it her mission to organize the aid effort so that army hospitals had beds and supplies.
After the war ended, her passion for helping others grew as she lobbied the government to develop a better system for delivering supplies and aid. Eventually, she and some of her well-connected friends created the United States' first chapter of the Red Cross. Her well-earned title, "Angel of the Battlefield," and lifelong work of providing support to disaster victims helped to immortalize her as one of the first brave female social service heroines (Crompton, 2009). It was her persistent drive that helped make significant changes in how aid is disbursed to trauma-torn areas of the world today. She served as a role model for how to transform empathetic passion into effective action, paving the way for future women leaders.
Many of these female leaders would discover their passion for helping others only after suffering great personal tragedy. Candy Lightner is one of those women. She never envisioned a life of public service, of promoting healthy habits and the dangers of drinking and driving. It was three separate but uncanny events that changed the course of both Candy's and her children's lives. In the span of a few years, her oldest daughter was injured by a drunk driver while driving home from school. Her son was seriously injured by a driver who was high on tranquilizers and her youngest daughter was killed by a drunk driver. The loss of her daughter to a habitual drunk driver who had just been released from jail provided the impetus for her to create a public forum to discuss the dangers of drunk driving. She used her anger at her daughter's senseless death to motivate her next actions.
On May 7, 1980, just 4 days after her daughter's funeral, she began Mothers Against Drunk Driving. She turned her grief and outrage into a nonstop public service campaign highlighting the dangers of drinking and driving. She faced criticism and ridicule as she continued her efforts until President Reagan invited her to lead his Blue Ribbon Commission on drunk driving in 1982.
Her efforts were rewarded as the government issued a challenge to all states to increase the legal age of alcohol consumption and to train police officers for drunk driving patrols. Her efforts helped to reduce the death rate for alcohol related accidents by 70% in a 5-year period (Lightner, 1999). She worked with high schools to develop alcohol-free prom events and to add alcohol awareness to driver's education curricula. MADD started chapters all over the country in many high schools as students and parents joined the grassroots effort to prevent alcohol-related accidents. Though she won many awards for her work, she maintains that her greatest contribution was invigorating the drug prevention field with her lobbying efforts sustained by the pain of the loss of her daughter. Her work created a model that shows how an individual can promote change in the face of powerful lobbies and governmental bureaucracy (Lightner, 1999).
Sadly, despite the work of these women and those like them, mothers continue to lose children daily due to mental health and addiction issues. In December of 2011, another mother lost a child to addiction. In this case, Trish Glowacki's son Charlie was 1 week away from celebrating his 21st birthday. He had already struggled with addictions and managed to achieve and maintain his sobriety until his relapse. He took an overdose of OxyContin and died soon after. His mother, a songwriter, writer, and actress, could not rest until she found a way to educate other parents on the dangers of prescription opiates (something that many adults have in their medicine cabinets at some point). As the women before her used their talents, Trish used hers to write and produce a movie to teach teens about how easy it is to develop an addiction.
The movie, titled "WARNING: Take Only as Directed," was released on YouTube, Facebook, and other public sites as a way to reach teens. The movie is reminiscent of Glee, portraying the lives of teens as they confront typical challenges. Instead of selling the rights to the movie, Glowacki and her family offer it as a free tool to be used by parents, drug prevention professionals, legislatures, teachers, school counselors, and most importantly, teens. She worked with educators and addictions professionals to develop school curricula that can be used to teach teens about the dangers of opiates.
Trish works long hours to promote the drug prevention message, granting interviews to media, speaking to students in schools and addiction treatment centers, and presenting at research conferences. This was how I met Trish. As a professor of psychology and addictions at Purdue Global, I follow drug prevention and treatment research and trends carefully. When I first saw Trish being interviewed on a Sunday news show, I paid close attention. Her story, though sadly familiar to all too many women, was compelling. She was honest about not knowing that her son was addicted until the addiction had taken hold. She bravely recounted the stories of his and her suffering and of his bravery.
I reached out to her the next day not expecting a response (even automated). My intent was to introduce her film at the national addiction conference and to discuss the state of drug prevention in our country. I asked for permission and invited her to join me in this discussion. To my surprise, she replied within hours and offered to provide whatever materials were needed for our presentation.
Trish's persistent efforts to deliver her potent message to those who need it most echoes those of the women who came before her. There is no doubt that her selfless efforts have already helped many teens and parents to better understand addiction. Her willingness to spread her message to anyone who might hear it provides us with a powerful model for how to change the world. This is how we make a difference—turn our passion into a strong and caring message and tell it to anyone who will listen.