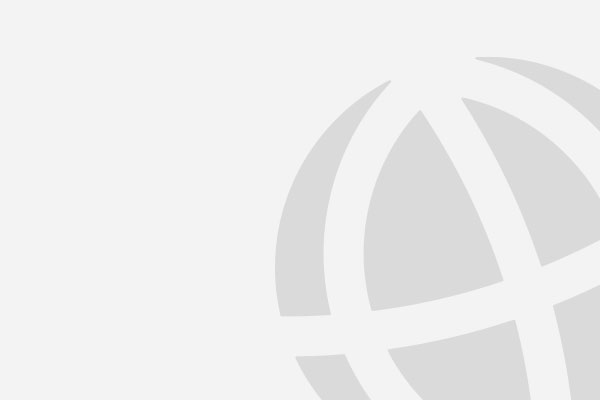 May 8, 2014 | Jenna Shields
Dr. Karla Drenner is a professor at Purdue Global and teaches undergraduate and graduate public administration courses. She also has served as a state representative in Georgia for 14 years, owns her own environmental and safety consulting firm, authored a book, and earned five college degrees.

She is a great example of an inspirational woman in public service. We celebrate her and the women who have come before her who have helped pave the path for women in public service during March's Women's History Month.

We sat down and talked with Dr. Drenner about her career and her numerous accomplishments, to get some advice for our Purdue Global students who are interested in entering public service.

Q: What inspired you to enter public service?
A: My family has always been in politics. I've worked with government agencies for my entire environmental and safety career. I then focused one of my PhDs on Public Policy Analysis and Administration, and my thesis was about basically about how to set an agenda. A few years later I just knew it was time for me to serve.

Q: Tell us about how you got elected to become the representative in District 85 for the state of Georgia.
A: It wasn't an easy process. Once I decided that I wanted to do it, I went to a few campaign schools and tried to learn as much as I could. I decided to hone in on what I do best. I believe that "walking and listening" is what got me elected. I walked my entire district three times and talked to over 3,500 people three times! I learned that people really want you to listen to them, they want to know that you care about what they have to say.

Q: What are some of your accomplishments in the state that you're most proud of?
A: I am so proud to be a Subject Matter Expert in energy and environmental policy for the state of Georgia. I also am proud of the list of bills that I have cosponsored. I am in the minority party here in Georgia, and I feel that I have succeeded in working across party lines. I look at all of the awards I have earned throughout the years, and while it's not the actual awards that I am proud of, it is the fact that you must have courage of conviction. I don't really like conflict, but I learned to make conflict constructive. To disagree without being disagreeable.

Q: What do you do in your "down" time?
A: Well, I wish I had more of it! Especially now, the first three or four months of the year is when we are in session, so I don't have much free time. When I do have some time to myself I really enjoy watching movies and reading science fiction. I also have run 15 marathons.

Q: What do you like most about teaching at Purdue Global?
A: I really love the learning process. I like to share my experience—I feel like I am "paying it forward." Many of my students have a lot of demands on their time, but they remain committed to their education, despite the obstacles they face. That is so impressive to me. Education is truly a game-changer.

Just like my constituents, many of my students really need me, and I try to be available, helpful, and understanding. They are an extension of my public service. I enjoy getting to know them, and I also learn from my students!

Q: We understand that you wrote a book called One: The True Story of Politics, Prayer and The Power of One (Stars Books and Stripes, 2002). Can you tell us more about the book, what inspired you to write it, and where we can get it?
A: What inspired me to write the book was to describe mainly for my children what it was like to serve my first term. It is available on Amazon.

Q: This March is Women's History Month. Is there any woman in history who has inspired you?
A: Wow, where do I start? Was it my first grade, sixth grade, or innumerable college professors? Really, the women who encouraged me to live my dreams were my grandmothers and my mom. They are women who taught me to work hard, believe in myself, and follow my dreams!