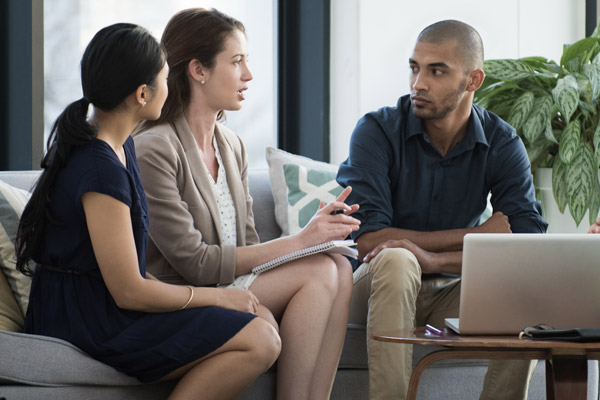 People often enter the field of human services because they want to help others. As a matter of fact, human services is often called "the helping profession." In this work, there can be a variety of career options and paths a professional can take.
Working in child and family welfare is no different. One can begin their career journey in one direction and, before they know it, end up in a totally different place, working with a totally different population, but still helping and advocating for change.
In child and family agency work, the tasks are endless, but so are the rewards! Recently I served on the Board of Directors for a local not-for-profit agency that was charged with the goal of helping homeless families become independent and self-sufficient. There were so many skills needed, areas to explore, and people to help. We needed to hire part-time case managers, child-care assistants, grant writers, and a variety of other people. In addition, the executive director was in charge of overall fund development and managing a pool of volunteer staff. The volunteer staff alone was made up of people interested in helping with the families, people interested in fundraising, transportation drivers, ground and housekeeping, and several other responsibilities.
In my time serving on the Board of Directors, we hired two different executive directors and I will tell you that it was not an easy task. We were looking for someone with an advanced degree (master's degree) who demonstrated the ability to supervise but to also understand the needs of the people. In addition, this person needed to know how to raise and manage necessary funds and most importantly this person needed to have a vision and the passion for moving the organization forward. We interviewed social workers, counselors, candidates with an MBA, but no one was a perfect fit for this executive director position. What we really needed was a person with a master's degree related to human services who could handle the variety of responsibilities that needed to be completed within this agency. As we found out, leadership positions in agencies serving families and children were tough ones to fill.
A master's degree in human services with a specialization in child and family welfare could help assist students in obtaining the vision that so many agencies need in our changing society. Things are different for families than they were 20 years ago so therefore the services we provide them must be different as well. We need early intervention programs for children early in life and our agencies must help to make sure this is happening. Families need help dealing with issues surrounding divorce, trauma, and mental health issues. In addition, families need help when they are dealing with an aging parent and they still have to work! We need innovation, creativity, and vision. There are so many opportunities to shine with a career in human services. Most people feel good when they are helping others!
This master's degree in human services with a specialization in child and family welfare could help make a difference in the life of a graduate and in the lives of all who they will serve. Contemporary times calls for creative solutions. Our families and communities need more people to believe in the family unit and to support their mission. Human services professionals specializing and understanding the concerns of children and families can make a big difference for society!
Julie Riley is an academic chair at Purdue Global. The views expressed in this article are solely those of the author and do not represent the view of Purdue Global. Purdue Global cannot guarantee employment or career advancement.