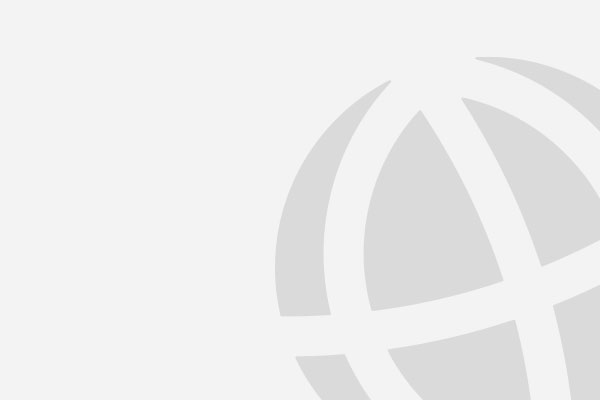 March 13, 2014 | Jenna Shields
This Women's History Month in March, we celebrate Professor Karla Drenner, PhD, a true modern-day Renaissance woman.
She teaches undergraduate and graduate public administration courses at Purdue Global. She also owns her own environmental and safety consulting firm, and has served as a state representative in Georgia for 14 years.
In addition, Dr. Drenner has earned five degrees, run fifteen marathons, authored a book, and has probably seen more movies than all of the judges for the Academy Awards combined!
She is an inspirational leader, and a great success story of a woman in public service.
Dr. Drenner has quite an impressive educational background. Her degrees include a PhD in Philosophy, Public Policy Analysis and Administration, a second PhD in Occupational Safety and Health, a Master of Science in Environmental Studies, a Master of Business Administration, and a Bachelor of Science in Health Physics.
She created a career in environmental health and safety, and has worked with several leading chemical, pharmaceutical, and transportation companies leading their safety and environmental efforts. Dr. Drenner now owns her own environmental consulting firm, Timber & Stone Corporation, which focuses on fundamental business and government issues that organizations across various industries should address in order to help them thrive, such as managing risk, increasing revenues, and controlling cost.
After all of these accomplishments, Dr. Drenner had a political epiphany. She felt a calling to enter public service.
Raised in a political family, she grew up working on campaigns in West Virginia and learned a bit about the political process. But it wasn't until later in her career that she was drawn to it.
"I just decided that it was time for me to serve," said Dr. Drenner. "My family thought I was nuts! I didn't know very many people in Georgia as I had only lived there for four years. While I did earn one of my doctorates in public policy and administration, I really had no idea how to run a campaign to get elected. I just dove right in and never looked back!"
Dr. Drenner beat the 4-year incumbent and has served as the state representative in Georgia's District 85 for 14 years. She has been reelected seven times. Her platforms include environment, energy, and economic development. Some of her major accomplishments include:
Creation of a solid waste trust fund and voluntary remediation programs, protecting streams by increasing buffer zones and requiring rain sensors for office building irrigation systems.
Championing more than 40 pieces of legislation to promote the development of Georgia's energy resources both on land and offshore.
Spearheading sponsored income tax credits for teleworkers—the first such tax credits in the nation.
"I love helping people, and just like my Purdue Global students, my constituents are like a family to me," Dr. Drenner said.
Dr. Drenner began teaching more than a decade ago, and really enjoys working with her Purdue Global students.
"I feel that an education is so valuable. All of our professors are experts in the field, and most are out there working in the field, just like me. I've been there, I've done it, and I will tell you all of the gritty details, including the mistakes along with the successes. I wish I had more professors like that when I was earning my degrees and starting my career!"
Your Path to Success Begins Here
---
Learn more about online programs at Purdue Global and download our program guide.
Request Information
Your Path to Success Begins Here
---
Learn more about online programs at Purdue Global and download our program guide.
Request Information