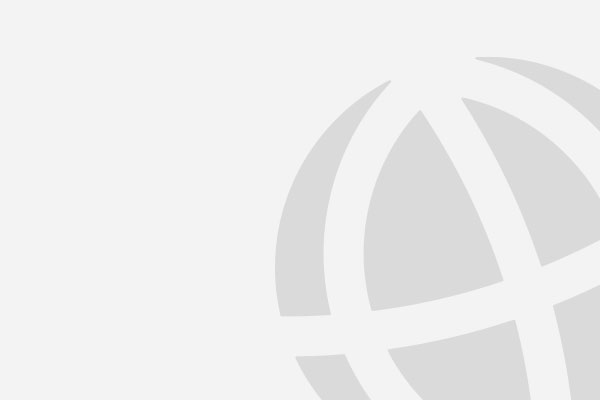 October 4, 2013 | Purdue University Global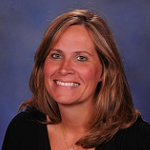 Julie Rile, LMSW, MS Ed. is the Academic Department Chair of Purdue Global's Human Services Department. In this role, she oversees all of the Department's faculty and has a lead role in course curriculum.
Julie also is a licensed master social worker in New York State, and works in private practice as a clinical therapist. "I love to work in the field. It helps keep me grounded in my work and up to date on the latest innovations in the field. I think it also helps me to be a better supervisor to faculty teaching the topic."

In addition to her work, she and her husband—a nurse practitioner who also teaches classes (anatomy) at Purdue Global—have 6 children, ranging in age from 5 to 22.

"I come from a family of helpers, and my goal is to develop the next generation of helpers."

From a young age, Julie remembers feeling a sense of social responsibility. She remembers her Polish grandmother helping people on Sunday, and her mother always going above and beyond to assist those in need. Julie knew she wanted to do something to contribute to the community, and she became a teacher.

"I loved teaching high school English, but I found that I was gravitating toward peer groups and counseling, helping the kids in a more nonacademic way," Julie said. "I was more interested in self-esteem issues rather than teaching grammar."

In addition, Julie was teaching English Composition at Purdue Global, and had several young children, but she decided to go back to college to earn her master's degree in social work and her license to practice in New York. She then helped start Purdue Global's Human Services Department.

She also became more and more involved in her community through her volunteer work. Julie learned about Family Promise (www.familypromise.org), and the burgeoning new local chapter Family Promise of the Mid Hudson Valley. It is an agency that provides emergency housing for families in crisis. She now sits on its Board of Directors.

Julie helps with the strategic side of the agency, the administration, the curriculum, and the grant writing, but also does a lot of hands-on work. "That's why I got into this field. I love working with people. It helps me to teach my children about the benefits of giving back. When families lose their housing, they have to split up to enter all male or all female shelters. Family Promise helps keep families together by temporarily housing families in churches and varied community housing so they can all stay together. My kids have always come with me to help these families in need. They understand that it could be me or you—that it can happen to anyone, especially in today's economy. They help take care of the babies, do homework with the kids, and play games with the elderly. It is very much a big part of our life."

"Purdue Global has been so supportive of all of my volunteer work," Julie continued. "In fact, we are working to develop an internship program with the University, so our students can get hands-on experience to pursue a job after college. Purdue Global has donated to my causes, and allowed me to be flexible with my schedule. They also support my speaking engagements to help motivate and educate our next generation of givers."

In fact, Julie is speaking at two upcoming large industry conferences. She will be presenting at the National Association of Case Management (NACM) and the National Organization for Human Services (NOHS) regarding her work with Family Promise and her volunteer involvement with the Newburgh Armory Community Alliance (www.newburgharmory.org), a collective effort working to develop relationships and collaboration among not for profit agencies in her community.

Julie's children are now following in her footsteps. Her oldest son graduated from West Point Military Academy and is now an officer in the Army. Her daughter is finishing nursing school, and another son is attending college and is in the Army Reserves.

"I am so proud of all of my kids. We are truly a family of service, and we hope to inspire others to give back to their community."
Your Path to Success Begins Here
---
Learn more about online programs at Purdue Global and download our program guide.
Request Information
Most Popular Posts
Your Path to Success Begins Here
---
Learn more about online programs at Purdue Global and download our program guide.
Request Information