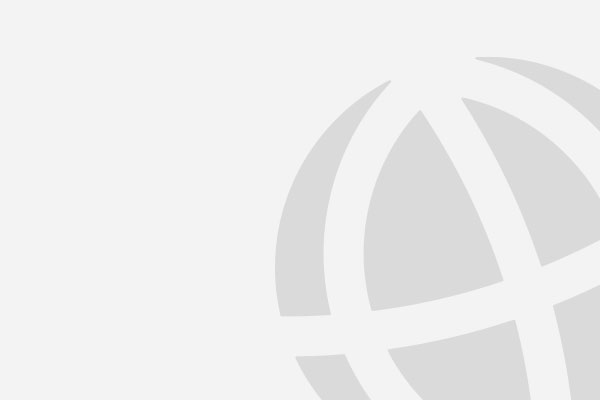 April 29, 2013 | Michelle Fischer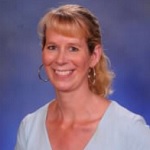 My Journey Into the Adoption Field
My dream in life was not to be Executive Director of an adoption agency, especially my own adoption agency, or so I thought. My dream was to become a psychologist and do counseling. But life had other plans for me!
During my senior year of college, I ended up, quite by accident, taking a social work class. It was not because I was interested in social work. Frankly, it was because I needed to take one more elective and this class just happened to fit with my schedule.
About two weeks into the class, my professor asked me to stay after class and he proceeded to tell me that not only was I doing very well in his class, he thought that I had chosen the wrong major. He thought that I was a true social worker at heart. I remember looking at this poor man as if he had five heads and little green men running around behind him. He asked me just to consider what he had said and then told me that he would help me apply to graduate schools in social work and give me a recommendation. I left his office that day wondering if I should be flattered or if I should be scared. "How does this man know who I am?" I thought. But, after thinking about it, something about what he said just felt right. So I ended up taking a "leap of faith" and was accepted to graduate school for social work.
I really grew during those years. I took advantage of every opportunity that I could to learn more about social work, even if it was working with populations that I could never see myself working with. I wondered if I was making a mistake by not specializing in working with one particular population. After all, I constantly had people asking me what exactly it was that I was going to do after I finished school. "Why do you have to go to school to help people?" they asked. I never knew quite how to answer that question at the time. But what I have learned is that it is not that social workers help people; it is how we do it that makes us unique. Rather than blaming the person for his or her circumstances, we look at the system surrounding that person and see how we can change the system to improve individual lives and communities.
Even after graduate school, life took me in many different directions, giving me the chance to have many different opportunities. I worked as an Assistant Director at an agency for individuals who had developmental needs. I was able to be a social worker at a unique nursing home, working to transition young people who had physical disabilities back into their communities. I had my own private practice counseling individuals, families, and groups. I provided counseling to patients in partial hospitalization programs. I started teaching at community colleges and universities.
I really enjoyed each and every experience. I was having a great time professionally. But at home, I was coping with infertility and the feelings of loss that come with that. After several years of treatments, my husband and I decided to adopt. I needed to be a mother. I yearned for it. So, why mention this here when I am supposed to be writing to you about social work? I mention this because adoption defined who I am, not only personally, but also professionally. I had finally found my niche.
We adopted my oldest son from Russia in 1998, when he was 7 months old. I cannot even explain the feelings that I had when I held him in my arms the first time. It was as if I was complete. I cried because of the joy I felt. I cried because I knew he would never know the woman who gave birth to him. I cried because of the thousands of children in Russia who were being left behind. We brought him home and he brought so much joy and love into our lives that we decided to go back and adopt our daughter. In 2000, we brought our daughter home from Russia, when she was 9 months old. I felt the same feelings I had felt when I held my son for the first time.
During the adoption process, I met many friends along the way. Some of those friends remain in Russia. I haven't seen them in almost 18 years, but we still keep in touch. I also met other families going through the adoption process that didn't have successful outcomes. They adopted children who had really significant physical and emotional issues or they adopted from agencies that didn't support them and their families, so they were left to fend for themselves. Our collective experiences led me to want to work in the adoption field. I was lucky enough to find a consulting position that would allow me to work part-time and still stay at home with my children. This helped me learn more about the adoption field from the professional side. After all, I already knew what it was like to be a client in the field!
During this time, I was grateful for the wonderful supervisors that I had. I connected with some really great families. But I also knew that there were several things about the adoption process that I would change if I was in charge of helping families. This idea continued to grow and then, one day a few years later, my mentor died unexpectedly. She was also a social worker who had been with me since I adopted my son. She kept telling me to open an adoption agency. I kept telling her I couldn't do it. I didn't think that I knew enough. But, when she passed away, I knew she was right. I would really be able to help families in the way that I wanted and every day would be rewarding.
My agency, Caring Adoption Associates, was born in 2003, 6 months after my mentor passed away. I get to work with families and help them adopt really great kids. I get to hear "thank you" when they finalize their adoptions. I go to bed at night knowing that there is one more child who will now have a permanent home instead of ending up in foster care or worse.
However, there are challenges to this type of work that I didn't expect. Many families, like my husband and I, enter the adoption process still reeling from the grief and loss they felt in the infertility process. This can cause them to be controlling and have unrealistic expectations. They may not be open to learning about adoption and what it means to an adopted child. They may not be open to search and reunion, even though it may be important to the child. They may be unwilling to comply with post placement regulations once the child comes home. Some families even outwardly refuse to tell the child he or she is adopted.
There are also challenges in the community. I need to work with families to teach them how to field "well-meaning questions" such as, "Why did you have to adopt?" "Why did you adopt a kid that doesn't look like you?" "Where are the real parents?"
There are also other outside challenges that I never expected. When I opened Caring Adoption Associates, I thought that it would be my agency. I never considered that I would also need to comply with laws and regulations. Here, in Pennsylvania where I practice, adoption agencies need to be relicensed each year and go through a licensing visit that might last several days, or weeks. Regulations also stipulate that the Executive Director needs to be a master's-level, licensed social worker. All workers at the agency must have at least 20 hours of continuing education each year. At least 2 of those hours need to be in child abuse training. Another 3 hours needs to be in ethics training.
And I was told last year that Pennsylvania is also considering a certain number of hours in cultural sensitivity training. I also need to have updated criminal, child abuse, and FBI clearances every 5 years. All files also need to contain specific documentation or the agency could be cited. If agencies are cited for failing to comply, and the situation that caused the citation is not corrected, the agency will lose its license to operate. So, it is vital that I maintain good working relationships with those in licensing, with the families and other agencies that I work with, and that I stay on top of current licensing regulations. This helps me to provide good customer service and maintain a good reputation in the adoption community. What has taken me many years to build could be taken away by one missing piece of documentation.
So, in closing I'd like to leave you with a few thoughts. First, leave yourselves open to different experiences. You do not have to specialize in one particular thing. No matter what you do in this field, you will be helping others. Once you get the foundation skills in human services, you will be able to work in many different careers in the field. Never sell yourself short. If there is a dream placed in your heart, it has been placed there for a reason. But know that having a dream isn't enough. You also need to work hard, be aware of the type of degree and credentials you will need to hold the job that you want, and continue to network and maintain good working relationships with others. It is only by working with others that you will be able to change people and communities and make the world a better place.
Michelle Fischer is an adjunct faculty member at Purdue Global. The views expressed in this article are solely those of the author and do not represent the view of Purdue Global.