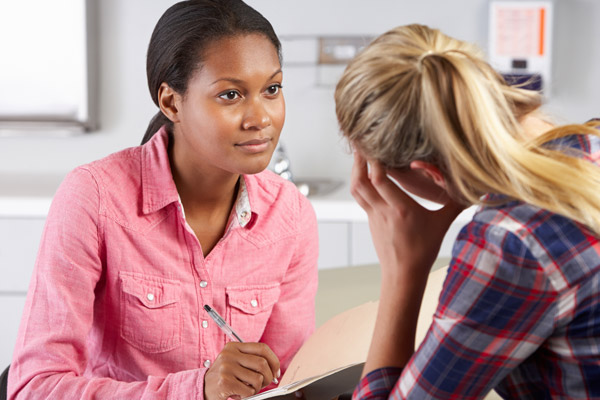 April 9, 2018 | Purdue Global
The U.S. is in the grips of a national health crisis. The headlines aren't exaggerations—the National Institute on Drug Abuse reports that 115 Americans die every day from drug overdoses. According to the National Institutes of Health, overdose deaths almost tripled from 1999 to 2014.
If you are a compassionate person, you can't help but sympathize with those who are affected by addiction, but it takes an extraordinary person to choose a career that helps them. If you want to make a difference in the lives of people who are addicted to substances and their families, this article will help you understand what a job as a substance abuse counselor entails.
1. What is a substance abuse counselor?
A substance abuse counselor is a mental health professionals who counsels individuals who are addicted to drugs, alcohol, or nicotine.
The educational requirements depend on where you will practice. According to the Bureau of Labor Statistics, most substance abuse counselor positions require at least a bachelor's degree. Counselors and counseling psychologists must be licensed by the state that they practice in.
2. Where do substance abuse counselors work?
They can practice in many different organizations including in mental health clinics or hospitals, state or federal government, public health organizations, or the juvenile detention or adult prison systems.
Substance abuse counselors might provide the following services:
Group and one-on-one counseling
Inpatient and residential treatment
Outpatient treatment
Case or care management
Recovery support services
12-step program guidance
Peer support
3. How do substance abuse counselors treat patients?
Kicking a drug or alcohol addiction is difficult. Even after detox, people who are addicted to substances may continue to have cravings that make them vulnerable to relapse. Counselors help those recovering from an addiction learn how to live happy, productive, and substance-free lives.
There are both biological and social factors that make some people more likely to abuse substances. Counseling sessions with a qualified, licensed counselor can help patients with the social factors, which often include:
Daily stress

Unexpected stresses, like losing a job

Cues in the environment, like a favorite hangout or bar

Social ties including friends who continue to use drugs
Talking with someone during a stressful, sad, or difficult time can be an effective coping mechanism, and substance abuse counselors can serve this purpose.
4. Are substance abuse counselors in demand?
Yes. The Bureau of Labor Statistics estimates job growth for substance abuse, behavioral disorder and mental health counselors will be approximately 23% between 2016 and 2026. This rate of growth is considered much faster than the average for all occupations.
5. What will I need to learn to become a substance abuse counselor?
The study of psychology includes understanding human behavior and the thoughts and emotions that drive it. Although a fundamental understanding of human behavior is important, it's also important to know how to research and apply therapeutic strategies that are specific to addiction.
When you attend a quality higher education institution, you should learn how drugs impact the body, how to assess patients, and how the recovery process works. It's also important to know how other psychological conditions can influence drug abuse.
In addition to treatment options, it's valuable to be exposed to case management techniques, particularly if you would like to work for a large hospital or treatment center. Learning about prevention can also help if you're counseling family members of people who are addicted to substances.
6. What should I look for in a degree or program?
Look for a high-quality program that is accredited or approved by one or more of the national addiction associations. This way, you can be sure your education meets national standards of excellence.
You may also wish to look for a school that offers flexible learning options, such as online classes, so you can work and maintain a family life as you attend college.
Learn More With Purdue Global
The work of a substance abuse counselor is essential to help suffering individuals and their families recover and return to a healthier way of life. To best serve your future patients and families, get an education from an institution with a reputation for quality.
Click here or call 844-787-3834 to request more information.
---
---
Your Path to Success Begins Here
Learn more about online programs at Purdue Global and download our program guide.
Request Information